Hi. My name is Pan. Well, it's not really Pan. It is legally Amanda which my sister shortened to Panda Bear, then Panda, then Pan. I have more nicknames than you and all your siblings combined, I'm willing to bet.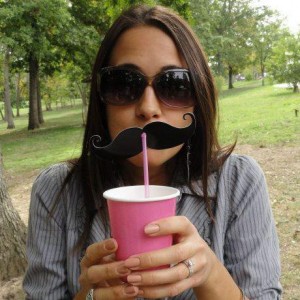 I am the Gravel-Roadin' Guru. Growing up in a small Mid-Missouri town, my friends and I learned how to make fun out of the ordinary. One of those being the country gravel roads. With little else to do, and lots of time to kill, we made a ritual out of gravel-roadin' trips. Little did I know, I would one day marry someone with my affinity to the back roads (although his trips from the teenage years were called "road-trippin'" on his side of the river, which leads to our never-ending debate: Is it gravel-roadin' or road-trippin'?).
I developed a love for travel at a young age. I was fortunate enough as a child to take yearly vacations; mostly places in the Central United States with Momma and Pops. Then, when my oldest sister married a military man, my family had a reason to travel more extensively. I spent my 10th birthday in Hawaii, my 19th birthday in Japan, and my 21st birthday in Las Vegas.
To say I'm addicted to travel would be putting it lightly. I could spend my whole life traveling, of that, I'm quite certain. In fact, my DREAM JOB would be travel writing. To be more specific, I would love to write for Southern Living, Midwest Living, and/or Coastal Living (should anyone that works for any of these mags want to solicit me, I'm all yours!). Since that career path is a bit of a stretch in reality for me, I have given myself (and you, you lucky dogs!) this travel blog.
Although I feel like a southerner at heart, I was born and raised in Central Missouri. I was born in Fulton (a small town with a big history), spent several years living in Jefferson City, MO and Nashville, TN but currently live in a small, quaint town called Hartsburg, where everybody knows your name. Literally. And they know your kids names and your dogs name and where you went last Saturday night. And I couldn't be more proud to call it home.
Facts about myself:
I am the youngest of 5 children, sitting on the downside of  2 sisters and 2 brothers (all between 9 and 16 years older than myself which made me feel like an only child for most of my early years).

I married a man, Robby, who is also the youngest of 5 children (crazy coincidence huh?).
I have three of the most precious children a mother could hope for. My daughter, Olivia, is 6, my son, Easton, is 4 and my baby boy, Denver, is just a year.
I am a wanderlust at heart and while I wish traveling was my career,  I do have a full time job; I'm a nurse. I was in the ER for about 10 years and about three years ago started a new gig as a Director of Nursing for a home infusion facility.
I love to be outside and need the sunshine just about as much as I need air. I like to jog, bicycle, kayak, go boating, hiking, and love to be anywhere close to a body of water (lake, river, especially the ocean).
I love wine, microbrewed beers, lemon in my water, and any kind of cheesecake you can put in front of my face.
I play a little piano, spend lots of time plotting out our next adventure,  read good books when I have time, daydream about what I'm going to be when I grow up, and talk a lot about a little.
My goal, my purpose, and my reason for being (ok, that may be taking it a little too far) is to inspire Mid-Missourians and people around the US to get out and explore our country. I have a passion for travel and taking in the new. I'm hoping to give what I've discovered to you (Hmm. I'm a poet and didn't know it!).
When I started dabbling in the blogging world in 2012, I was entranced by the bloggers who were able to travel the world with seemingly little regard for things like career and home. And while I continue to admittedly be somewhat green-eyed with envy at those lifestyles, I have a reality. That reality is that I have a husband who owns a business, I have three small children, I have family and friends and a home in a perfect community that I would miss beyond measure if we traveled the world. I have a good life and I have happily chosen to live it more conventional than my blogger colleagues.
That doesn't stop my never-ending need to explore and experience this glorious ball in the sky that God blessed us with. The more I see of our Show-Me State, the more proud I become to call it my home. Missouri won the Best Trails State award in 2013 and continues to hold surprises for those living here.
I will take you on [mostly] Missouri adventures where we will discover the old and the new together. The hubs and I have spent many an afternoon just driving, and thereby stumbling upon some of the best Missouri has to offer. A lot of times, it's off the beaten path (which are my favorite places). So come along with me, The Gravel-Roadin' Guru.