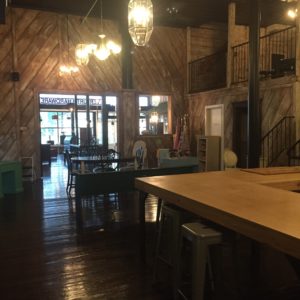 Once there was a tale, of a gal who loved to travel and tell her stories to all those in the land. And then, she got pregnant and bore her third child. So lived the tale of the girl who loved to travel and tell her stories……..
There's a chance I'm being slightly melodramatic but there is truth to every tale right? So, since I've last posted, I got pregnant with my third child, survived said pregnancy with causing only a moderate case of pregnant-husband-traumatic-syndrome, PHTS if you will. I spent those 9 months having some anger management problems (not kidding), complaining about this pesky nerve pain in my upper right side, and being totally and utterly exhausted. This was proceeded by the next 3 months of experiencing that overwhelming sleep deprivation that Momma's experience during the newborn phase of parenthood.
But, I'm beginning to feel like my old self again. Sarcastic and playful. Adventurous and charming. So in light of the return of Pan, I would like to finally relay a story of a fantastic little store I happened upon last year when I headed down south for work.
There's been very few times in my life that I've had the opportunity or need to venture down to the southwest part of the state. Not sure why it's never occurred to me. That part of the state is beautiful in the late spring/early summer when the fields have just turned that spectacular shade of emerald green and the baby blue skies sit just above the treeline baring stark contrast. I found myself thoroughly enjoying my peaceful four hour drive and breathing in the intoxicating smell of country-clean air.
My drive that day brought me straight through a town I'd never heard of before; Billings, Missouri. When I happen upon these small towns, I smile to myself and revel in the excitement of finding a gem off the beaten path. I instantly become a "Sunday driver" of sorts where I find myself inexplicably driving about 10 miles under the speed limit until the angry driver behind me lays on the horn and brings me back to reality. When I'd driven about halfway through downtown Billings, I noticed a beautiful century-old storefront with a new sign afixed to the front, Kings Custom Vintage. I made a mental note to stop there on my way back through town, once I was done with my work for the day.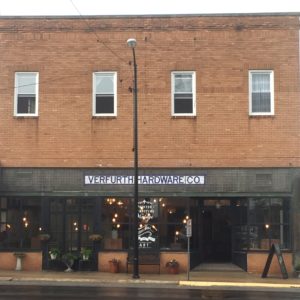 Because I love old architecture, I likely would have stopped just to look at the outside of the store but the floor to ceiling warehouse-style windows welcomed me inside with open arms. Imagine my surprise when I find thousands of square feet of beautifully redone furniture.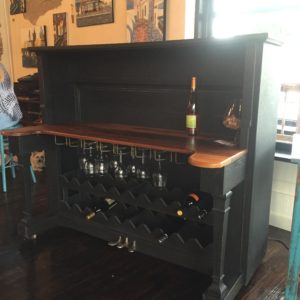 An upright piano turned wine rack. Genius!
All pieces have an original paint style that is specific to just that piece. The owner of Kings formulated her own chalk paint (amazing!) that has a smooth, not cake-y texture, and coats the furniture in the beautiful, chalk finish that is so popular now.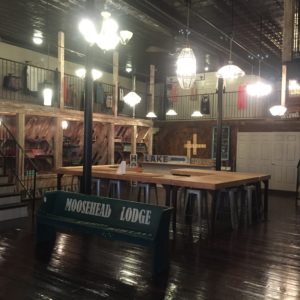 If you can't find a piece here that you fall in love with, you're not going to find one anywhere! And with the expansive space of the store (4,000 sq ft +!), the owners keep piling in more and more original designs that you are sure to fall in love with.
If you're in the area of Southwest Missouri, do yourself the favor of stopping in and seeing what's on the storeroom floor! Kings is located on Highway 60 in downtown Billings, Missouri. Call them at 417-844-2810 for questions.
Shop local!
~Pan~