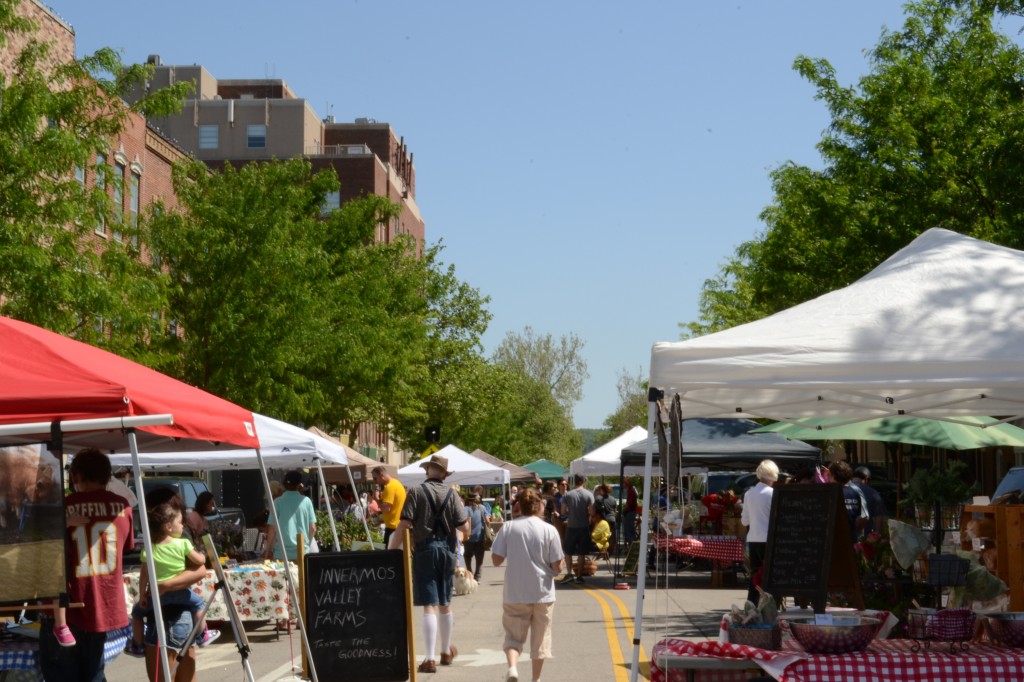 Years ago, before we were involved in this whole parenthood thing, Robby and I lived in Nashville for a short time. Longing for our family and friends brought us back to Central Missouri but we sure did enjoy a lot that the Country Music City had to offer.
With my wacky nurse schedule, I often found myself exploring the city alone and one of my best Nashville finds was the Farmer's Market near downtown.
Their outdoor (yet shaded under a large pavilion) market showcased local farmers' goods daily and additional goods (like fresh meats) on Saturday. Want not, the market had everything to offer from fresh vegetables and fruits to plants and the like.
I'm always disappointed by the local Missouri farmer's markets. I have been aiming to try and get to Columbia's but have yet to make it there.
Luckily for me, I heard about a farmer's market hosted by Lincoln University located on Madison Street in Downtown Jeff City this past weekend. The hubbs was working the day away on our new house so I got brave enough to load up the two kiddos and head downtown.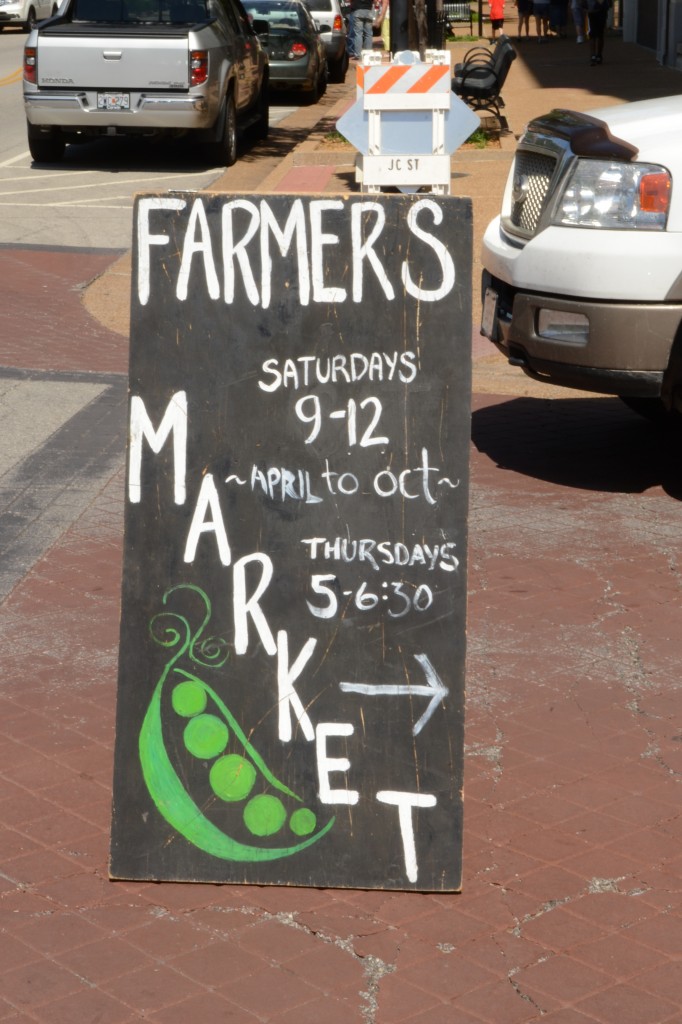 I thought maybe this would be a monthly gig the college hosts but I was happy to see that it's a weekly gathering. As the summer months fly by, I'm sure there will be more and more vendors attending with their fresh crops on hand.
I was expecting more vendors than were there but I'm hopeful that it's simply because it's still early in the season.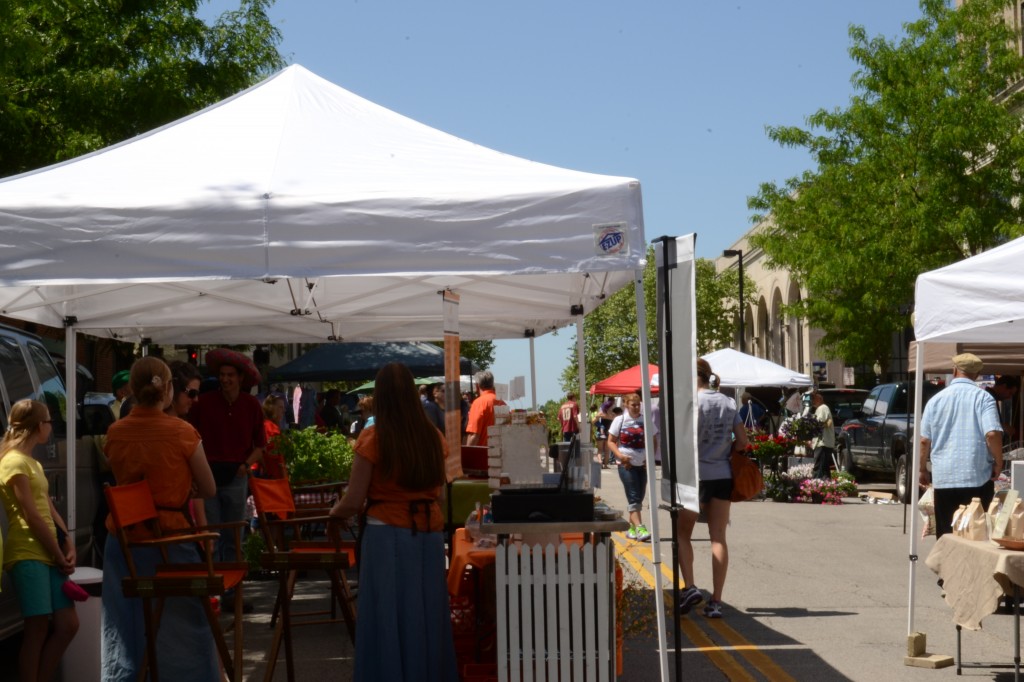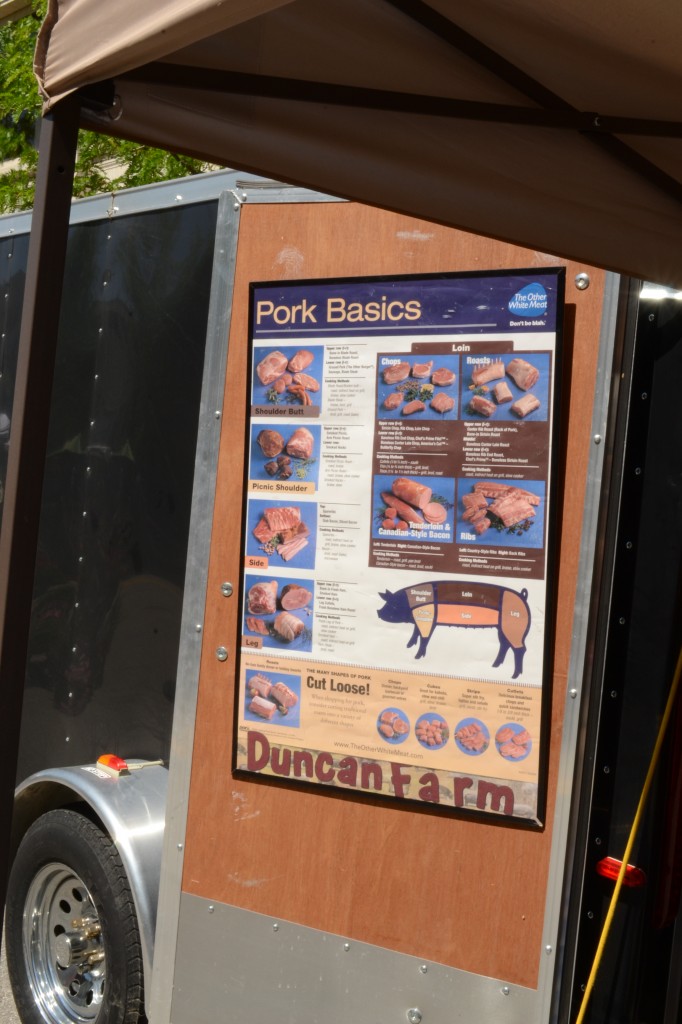 Duncan Family Farm from Centertown had their trailer loaded down with home grown pork. With almost every cut available and packages (including a whole or half hog), this was so pleasing to purchase meat locally, straight from the farm, instead of straight from the grocer's freezer. According to their pamphlet, "our pigs are raised in the outdoor environment in the fresh air. They are fed high quality feed most of which is raised on our farm." In addition to their pork farming, they also grow berries and vegetables and have free range chickens. Love, Love, Love! How can you go wrong there? The more I hear about the deception in the American food industry, the more rebellious against it I become. I bought two packages of ground pork for $8, with plans to make some delicious pork burgers for Robby to throw on the grill one weekend.
Pork wasn't the only meat for the taking, either. Invermos Valley Farms out of Tebbetts also had fresh, pasture-fed, hormone-free, antibiotic-free beef in stock as well. Their advertising highlights the fact that "our beef is grass fed/pasture raised for optimum health and weight and given a light grain ration at the end for handling and loading purposes". One pound of ground beef from them will set you back a mere $5.75/lb which isn't hardly a drop in the bucket more than what you pay for beef at your grocer's.