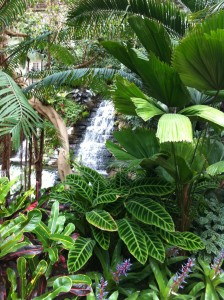 My dear, sweet husband is a man of routine. It's unusual for him to stray from his everyday ordinary rituals. It made me very proud of him to suggest (Friday afternoon, none the less) that we make a quick getaway and head for the country music capital, Nashville, for the weekend.
We have a history with Nashville. It's an "old flame" for us, of sorts. You see, Robby has an affinity for country music. A passion for writing songs. A love for performing music. So, about a year and a half after we started dating, we loaded down a Penske truck  with his guitars and my shoes and went eastbound and down.  We rented a tiny house on the east side of Nashville and called it our first home together.
Since that time, we've moved back to our hometown in Missouri. We hadn't made a return trip to the city we both love so much until this weekend. I don't know why it took us so long to be reunited, but it felt so good.
I do feel sorry for Robby. He married a gal who will forever be the rainwoman on any vacation. So of course, it poured all day on Saturday. Lucky for us, we booked our stay at The Gaylord Opryland Hotel.
The Opryland Hotel is an attraction in and of itself. The hotel is composed of 600,000+ square acres of waterfalls, restaurants, boat rides, and synchronized water fountains.
I'm actually thankful it was raining cats and dogs all day. If it hadn't been, we wouldn't have been so inclined to explore all the thousands of acres of luscious green beauty housed in giant greenhouses.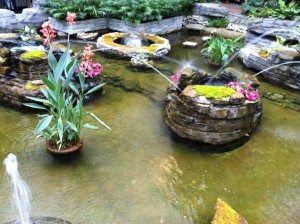 Even if you're not staying in the hotel, it' s worth the views to just walk around inside. You can park for free in the Opry Mall hotel or pay $20 to park in hotel parking.
Anyone else soaked up the Opryland beauty?
Pan, The Gravel-Roadin' Guru