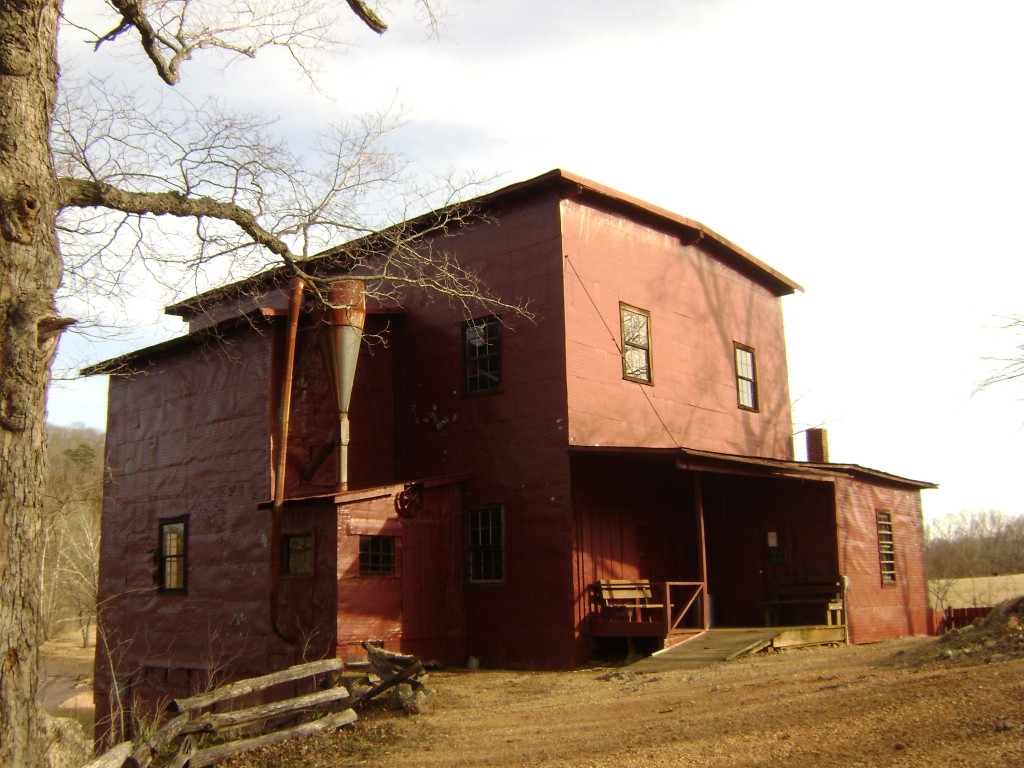 I have now been blogging about [mostly] Missouri travel for over one year. When I came up with the idea for this blog, I had one story in particular that rang through the forefront of my mind. Now here we are, an entire year later, and I've still not told the story about Dillard Mill.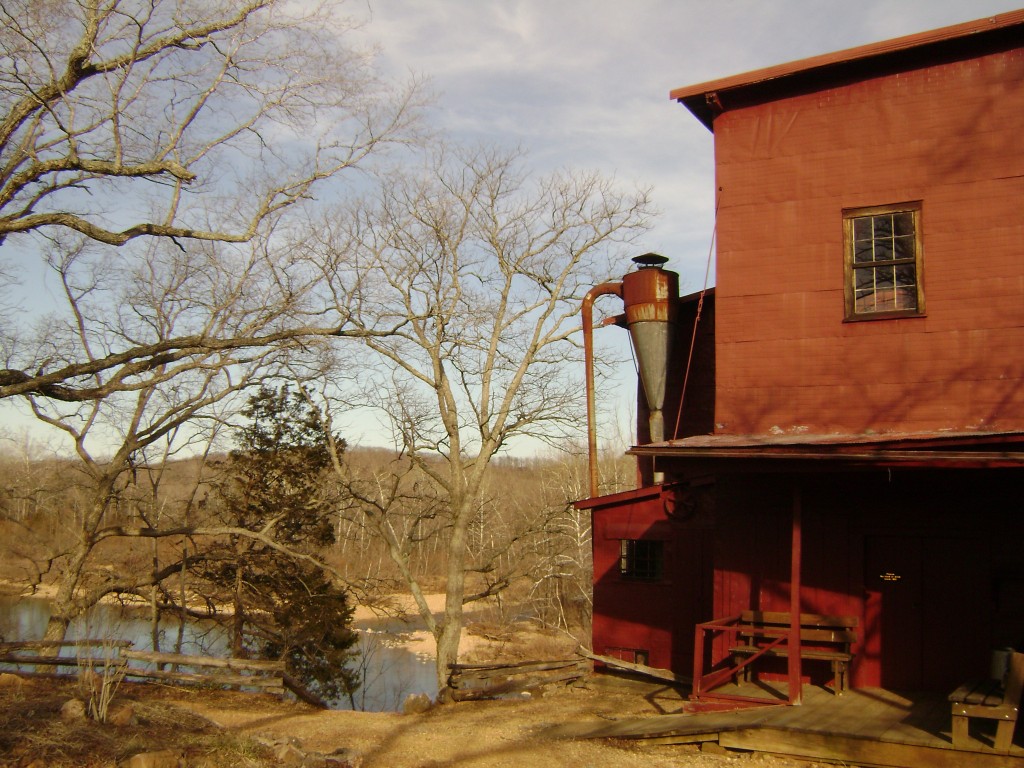 I've told you before than Robby and I are starstruck by old, historical buildings. Old homes, old, half way falling down buildings, etc.
Several years ago, we were gravel-roadin' on a cold, winter Sunday afternoon. We had been driving for a couple hours when we stumbled upon a sign that said "Dillard's Mill. Turn Right."
Neither of us had heard anything about Dillard's Mill but we were elated to see the building so well preserved. It also has one of the most gorgeous creeks (complete with a cascading waterfall) running right alongside it.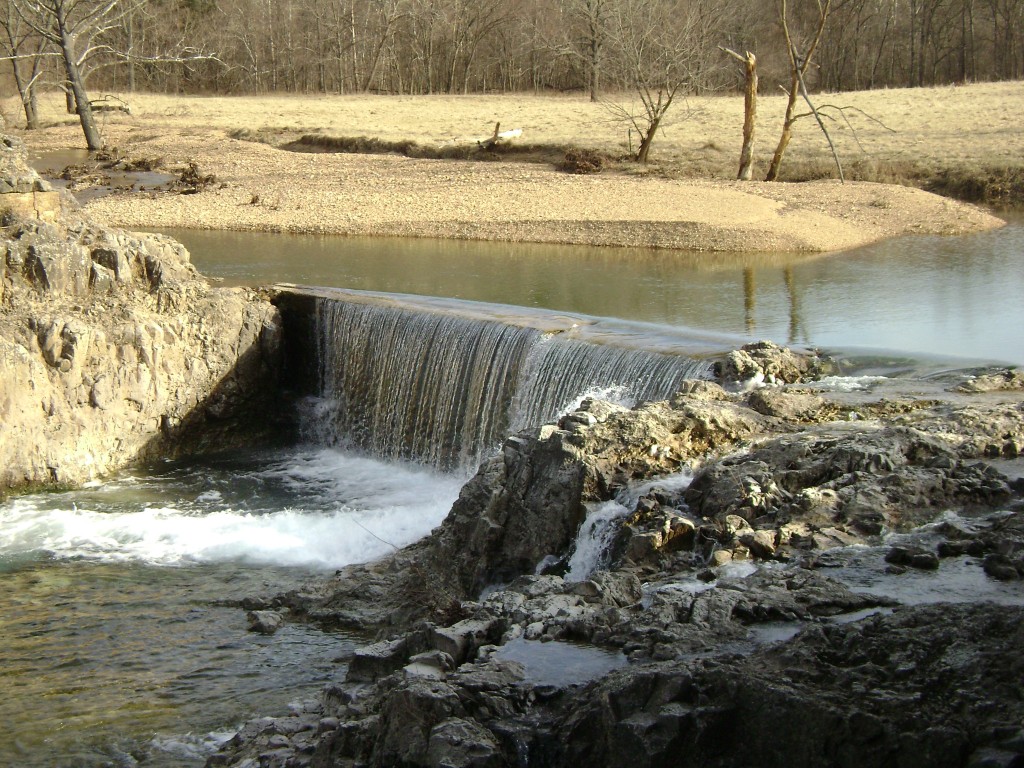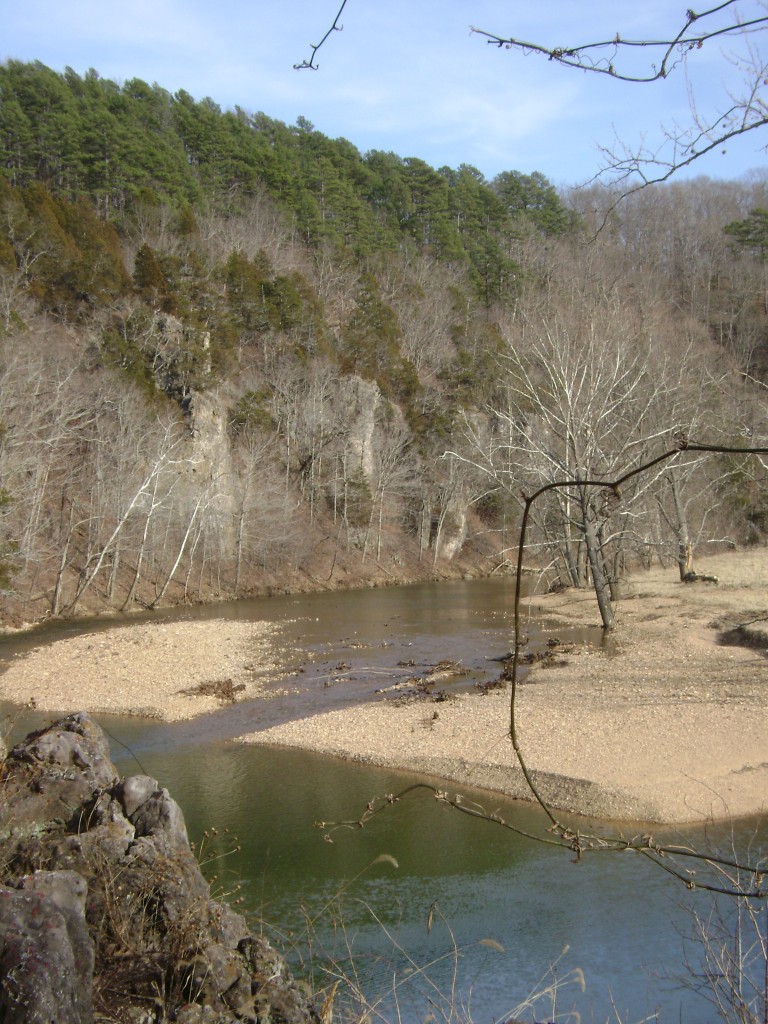 We spent an hour or so meandering the property and indulging in the gorgeous views. The mill was locked but a sign on the door told us that it occasionally is open to the public.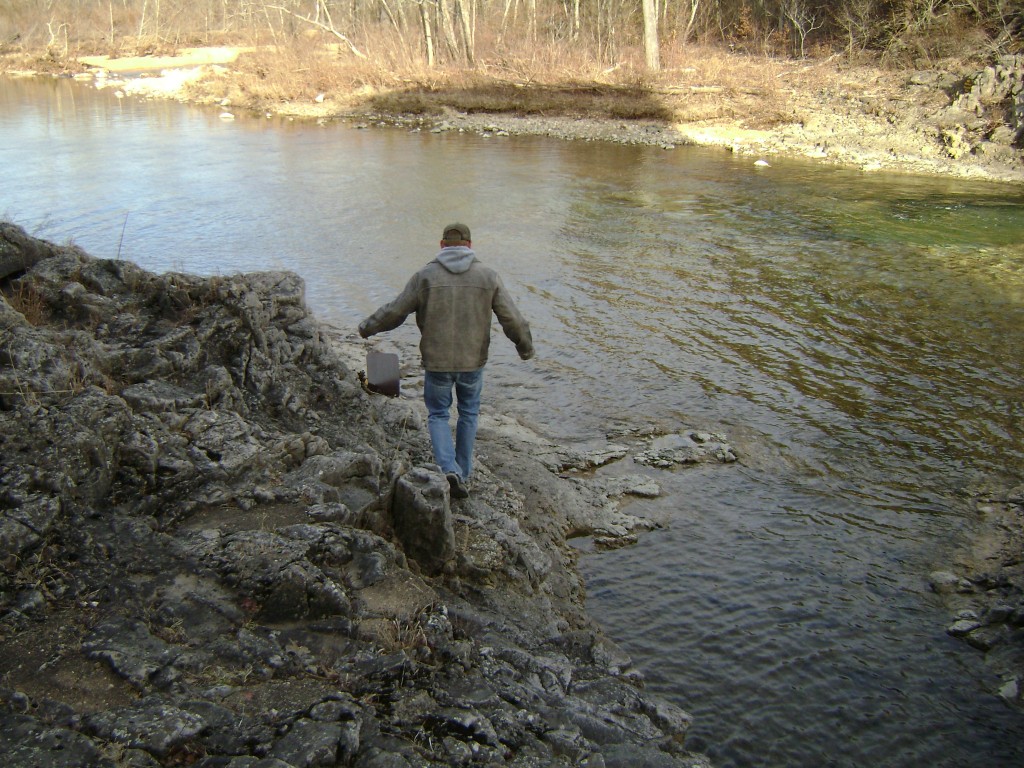 Several months after we found the old grist mill, we returned for a kayaking trip. We put in down from the mill and paddled up towards it. This was the worst part of the trip as the water level was too low through a lot of this part of the creek, therefore leaving us to drag those heavy things about half way up it.
But when we finally got to the large pool of water just beside the mill, we were totally rewarded. This was the clearest water we had kayaked in for a long time.
I'm a horrible judge at distances but I'd say the bottom was about 15-20 feet down and you could see straight to the bottom, just as if you were looking through the window at it.
Robby spent his time fishing and I just propped my feet up to take in some sunshine. It was so relaxing.
So, the point of this story is this. On Saturday, May 11th (that's this Saturday folks), the state department that runs the property is having a festival aptly named Dillard Days.
I myself will be stuck at my "day" job on Saturday, so I need one of you to go enjoy the festival for me!
Please find more information at the link: Dillard Days Picnic
Tell me all about your trip there!
Pan, The Gravel-Roadin' Guru