Several weeks ago, Robby and I were going through our weekend ritual of choosing a restaurant for our weekend family date. I greatly dislike chain restaurants, and with their being so many in Jefferson City, it seems we always have trouble deciding where to go.
This particular night, we decided to hit up Ecco Lounge since we haven't been there since December.
Ecco Lounge has been around Jefferson City for years and years and years. It's located at the corner of Dunklin and Jefferson St.
I've told you before that we are really big into atmosphere. You can serve me good food but if the atmosphere is blah, I'm not going to be real apt to return.
Ecco Lounge definitely has the atmosphere that we so crave when choosing a hot spot for dinner. The bar area has the feel of being stuck in the old days without actually being that dated. The lights are set on dim to give the feeling of being tucked away in the corner booth.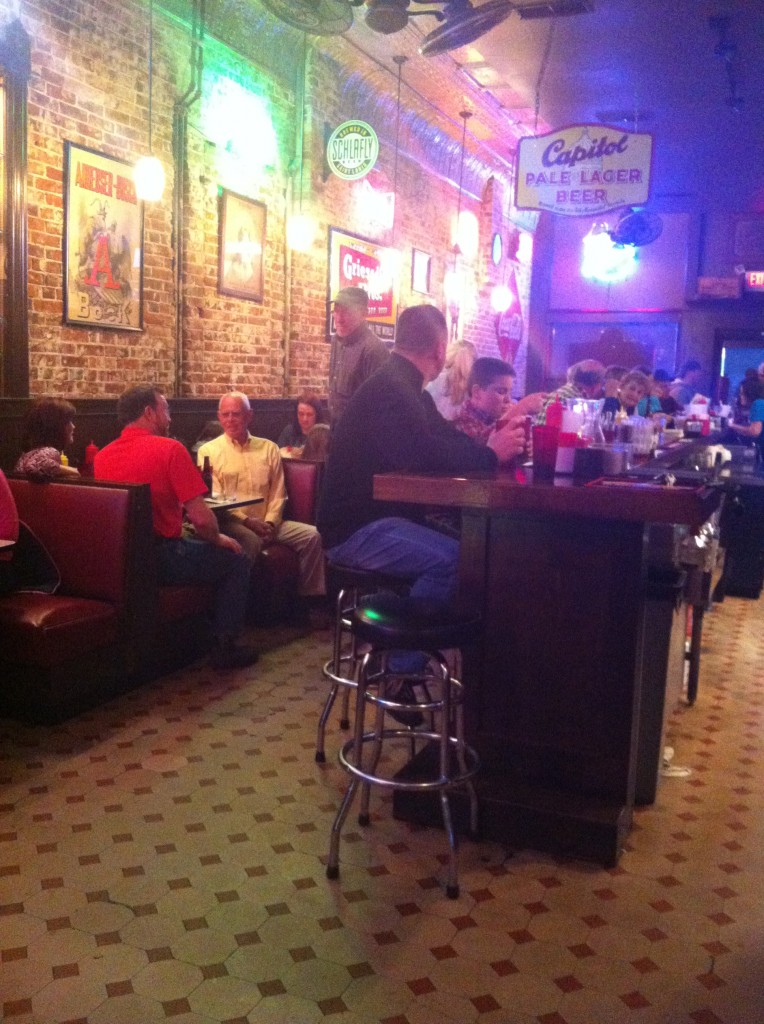 The place was pretty packed that night so we kind of got tossed toward the back. The back doesn't provide as high quality atmosphere as this bar area here so try to squeeze in near here if you're an atmosphere gal like myself.
The prices are reasonable and the menu offers a lot of options.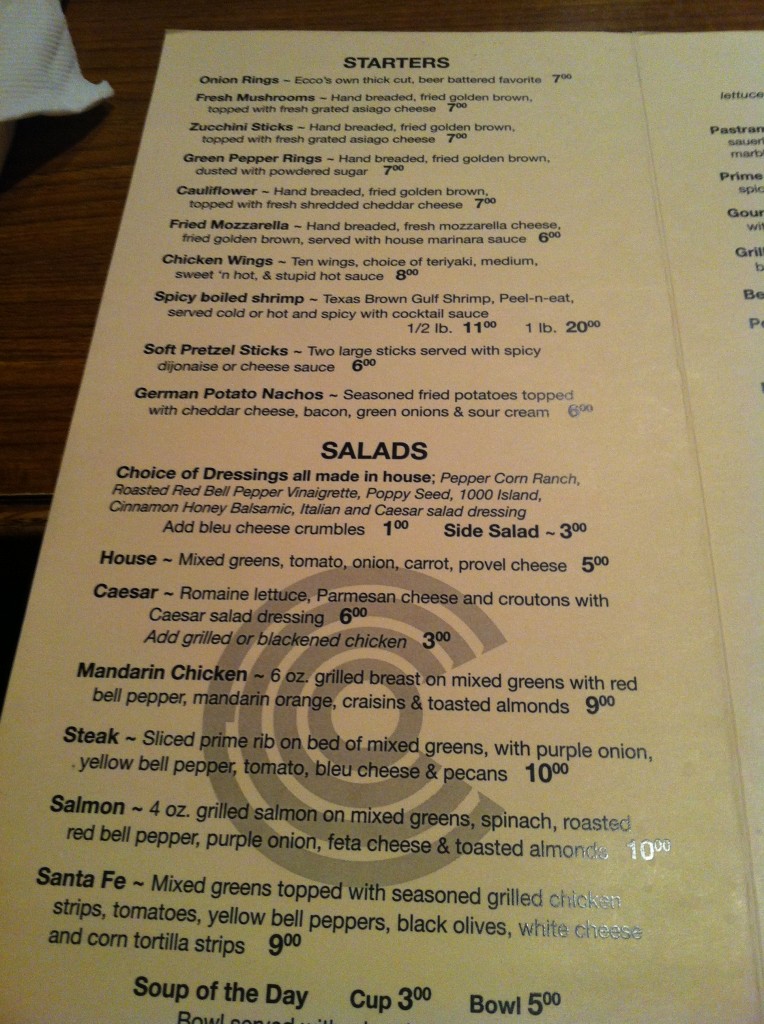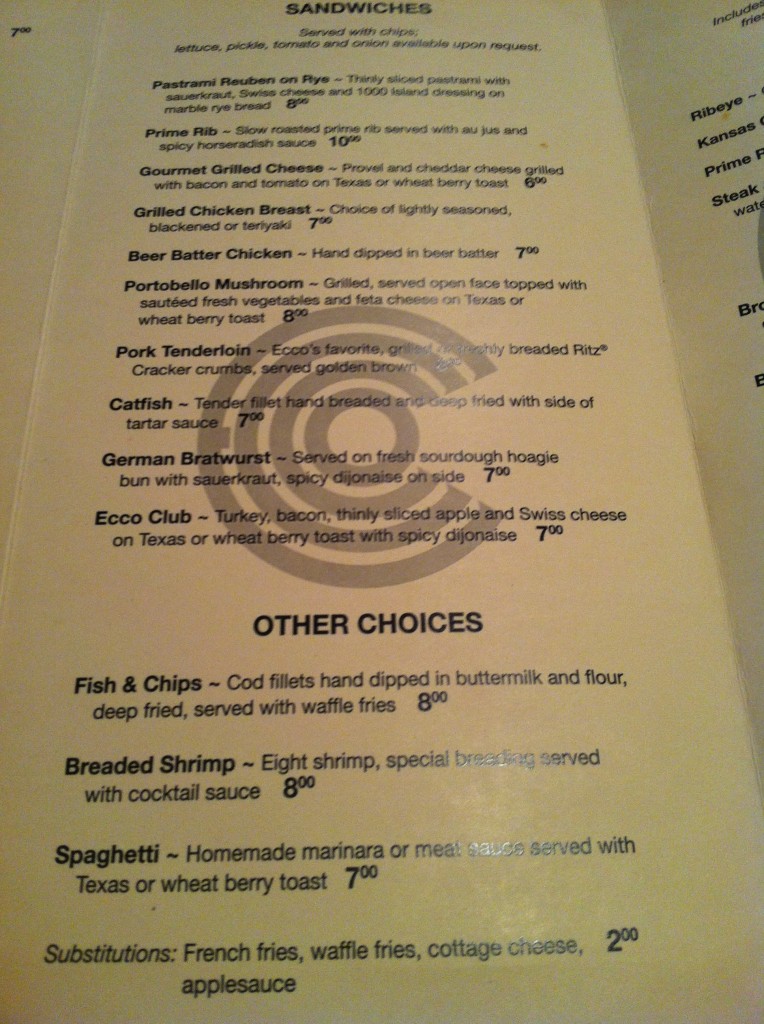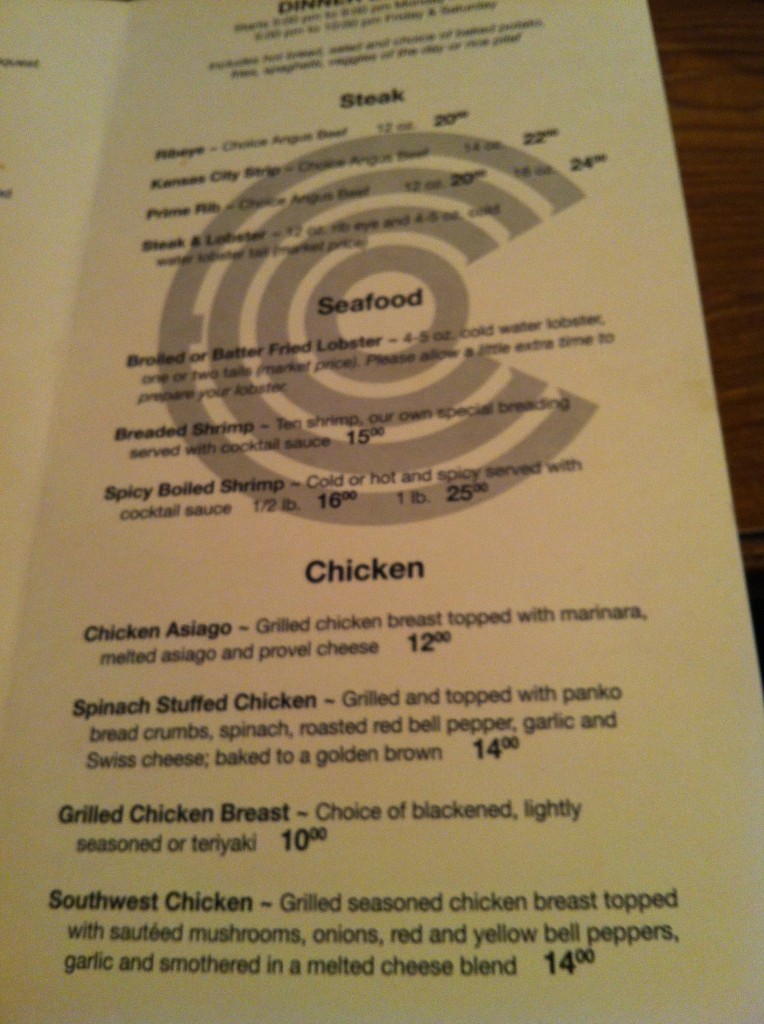 The Hubbs had the fried shrimp, which was super yummy.
I had the prime rib. It was less than desirable but I'm not a prime rib gal. I just wanted a steak.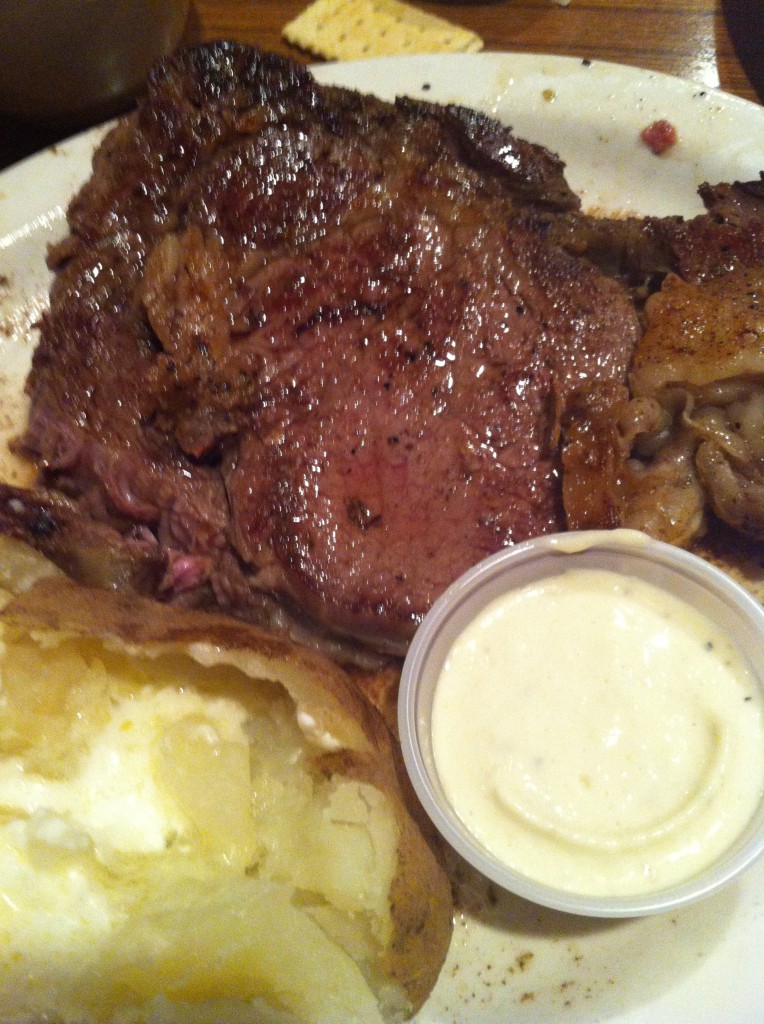 We had both picked something off the menu to order, but when we placed our order, the waitress told us that their grill was down so all we could have are things that were fried or the prime rib. I was in the mood for steak so I had the prime rib. I was pretty disappointed in this, especially since they didn't tell us about this upfront, but every other time I've been here, the food is delish so please don't judge by this one bad trip.
The Ecco Lounge is a bar/restaurant and a totally acceptable place to take the little ones.
Hit me up with suggestions about restaurants to try out with great atmospheres!
Pan, The Gravel-Roadin' Guru