Several weeks ago, I jokingly referred to Sundays as "State Park Sundays" after the hubs and I had spent the past few exploring two of Missouri's finest. Since then, it's actually become somewhat of a household (well, our household anyway) term and something that we've come to look forward to.
With almost an entire month of having our weekends riddled with chores (we just started building a house), we had been robbed of our Sunday fun days until this past weekend.
Not wanting to haul the kids for too long of a drive, I chose a state park within an hour of home. It's a place I had been to as a child when we took my oldest niece and nephew, and a place I remembered fondly without actually having much memory of it at all.
Graham Cave State Park is located just off I-70, at the Montgomery City exit. The website boasts features such as hiking, the cave, camp sites, and boating. Robby and I are both water-lovers and so the river attraction attracted me.
Of course our excitement all week for this short day drive was muffled down by the overcast skies and certain forecast of rain. We went anyway hoping we could at least get a few hours in.
Since we were sure we were going to be pressed for time, we started the day with the cave trail. I use the term "trail" loosely as the cave is a mere 0.2-0.3 miles up the path.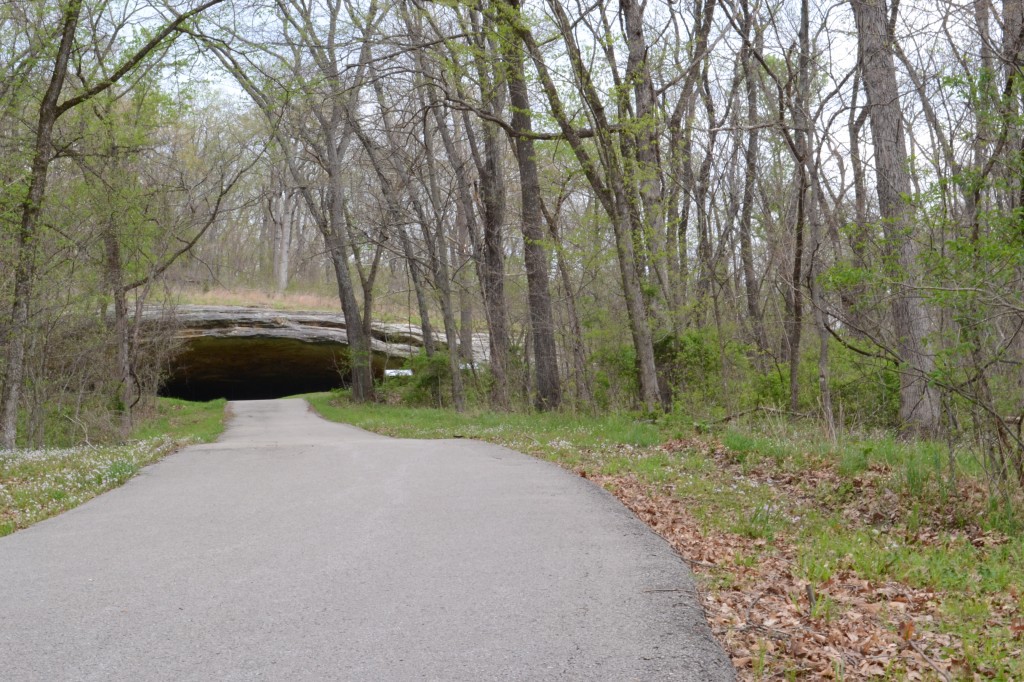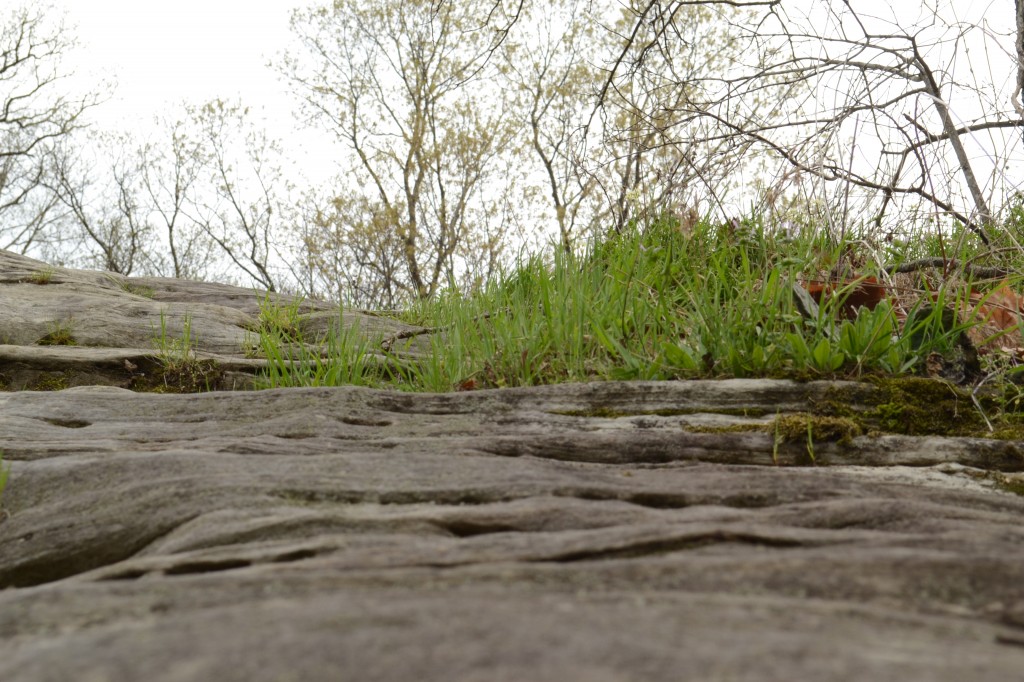 After our short cave-viewing party, we moseyed on through a small path in the woods.
Just barely into the woods, we came upon this crooked tree. I think he's confused.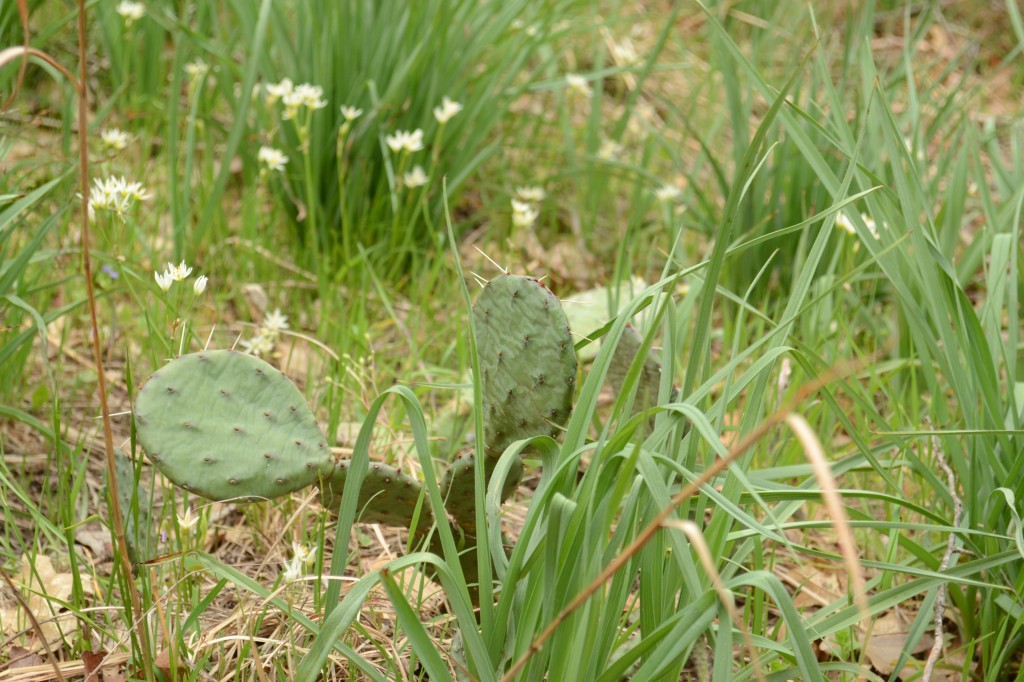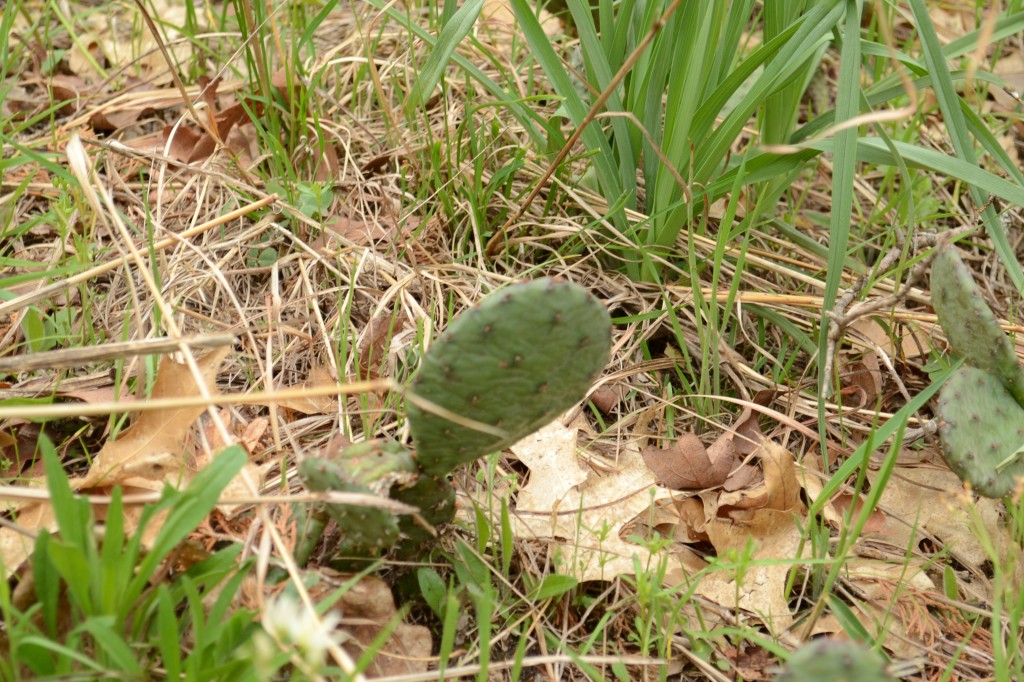 Um, hello cacti. What on earth are you doing here in Missouri? No, seriously. What are these cacti doing in Missouri?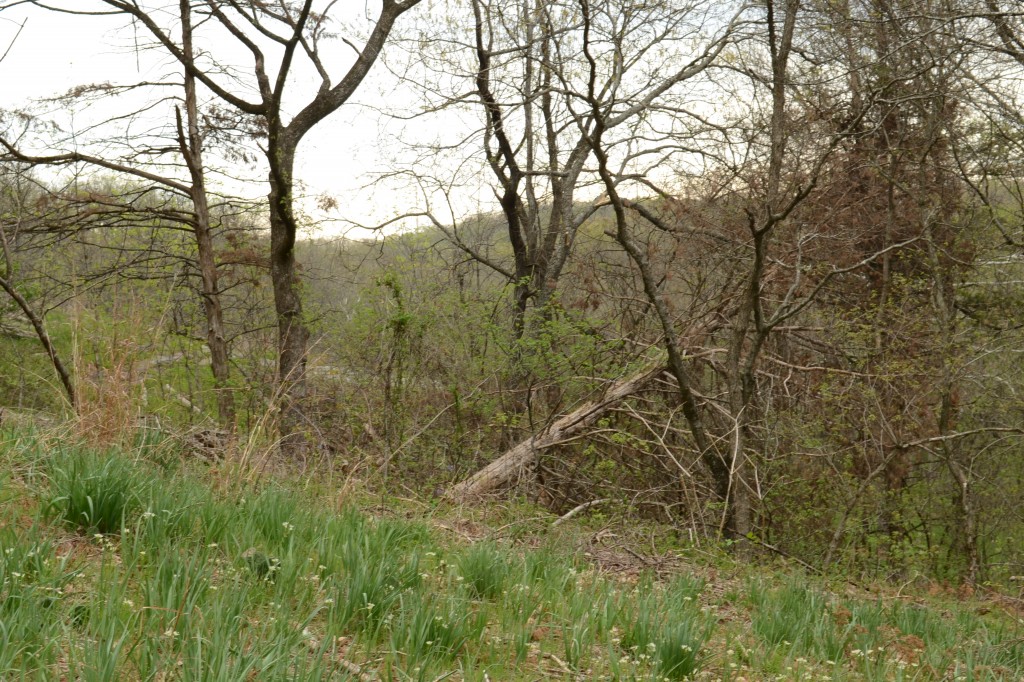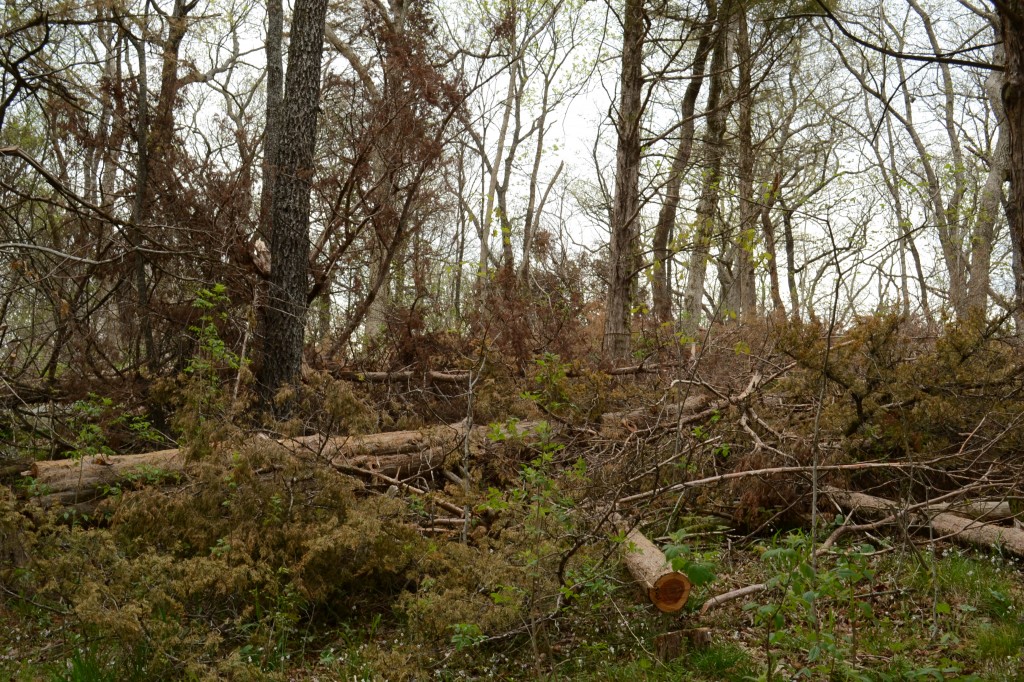 I'm not really sure what the Missouri State Park authorities are up to, but there was mass chaos in the woods. Fallen trees and purposeful cutting of trees (possibly the result of Big Foot, who knows….) littered the landscape rendering the view ugly. Sorry to say this but it truly was unpleasant to look at.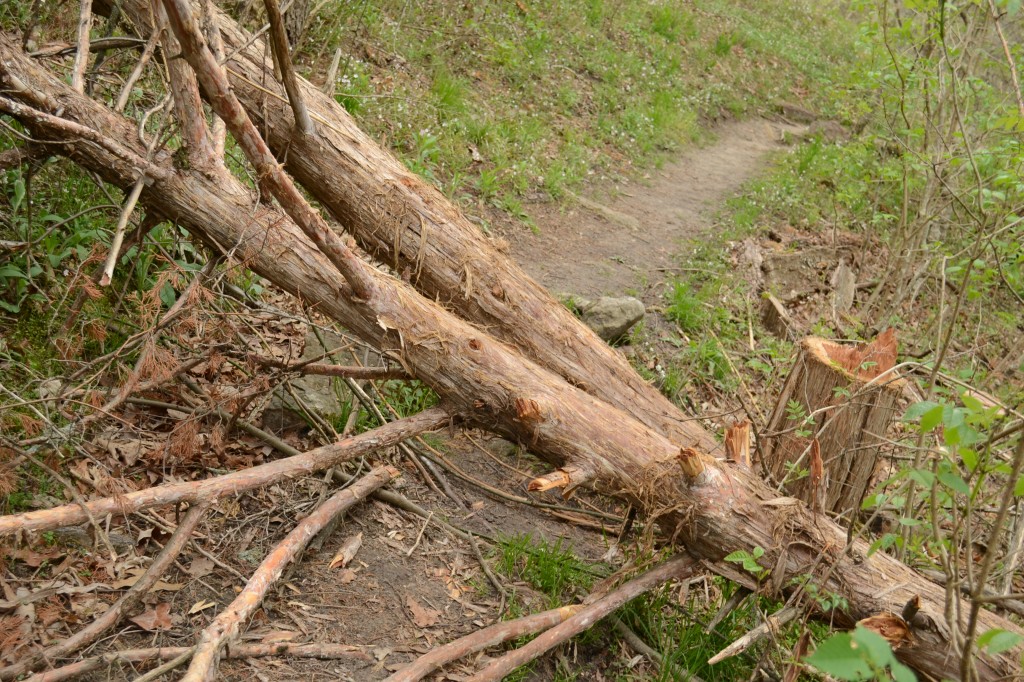 Not only were there fallen trees at every glance, they crossed the walking paths as well. No big deal except when you have an infant strapped to your chest. Thankfully, Robby was there to lend a hand.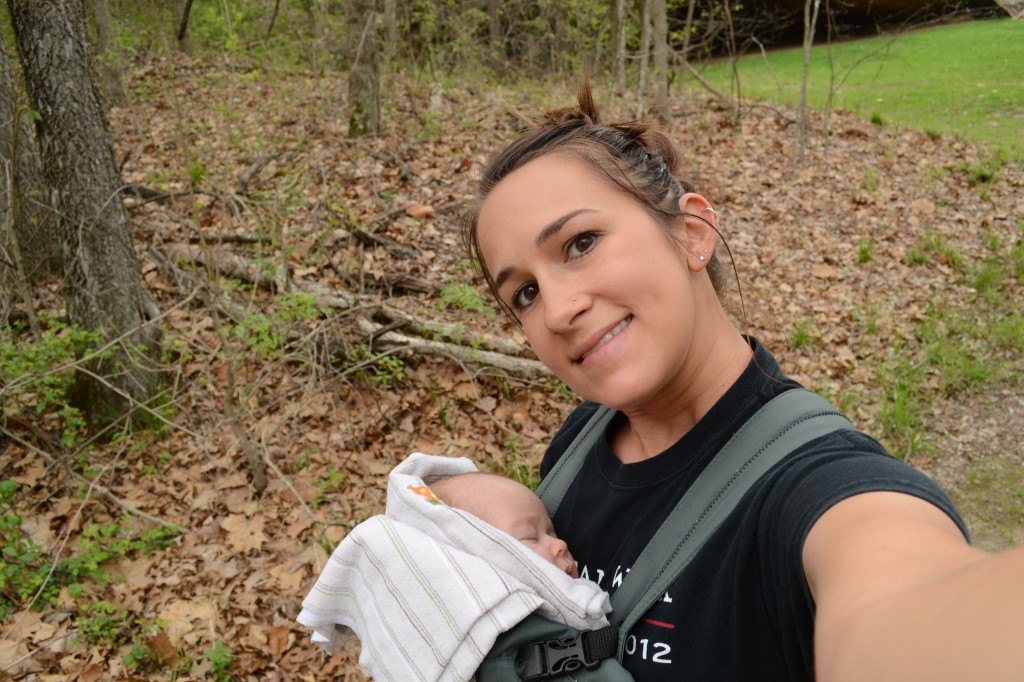 We hadn't been in the woods long when Robby quickly spotted some much-sought-after morel mushrooms. Our sister-in-law gave us plenty the night before but there's a certain gratification one gets from finding them yourself (or so I gathered from Robby's reaction). The best part was getting Olivia in on the action.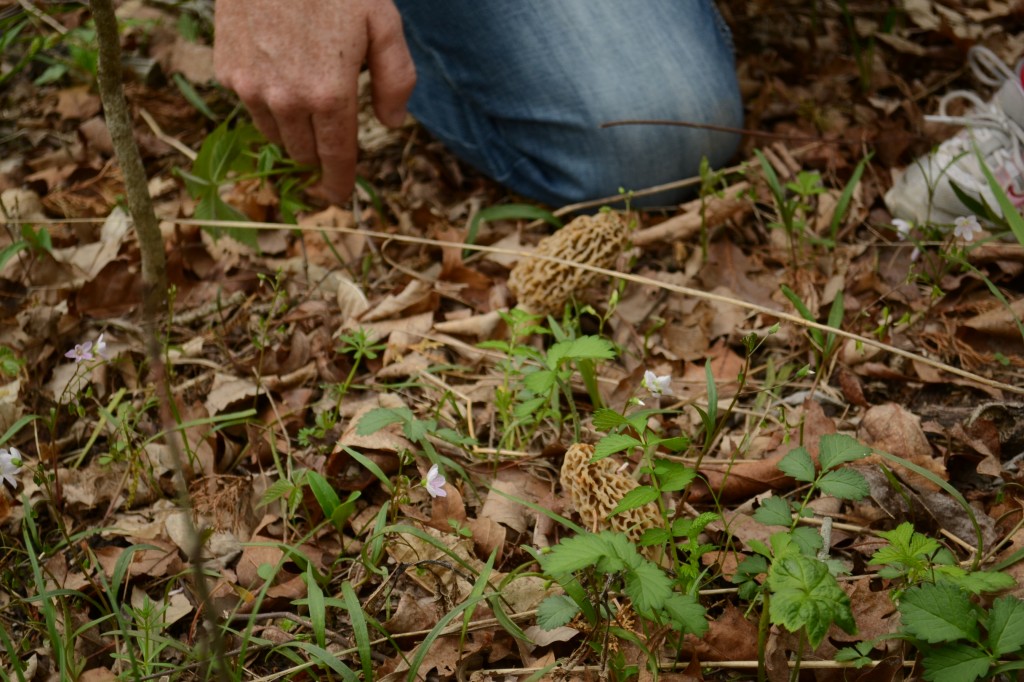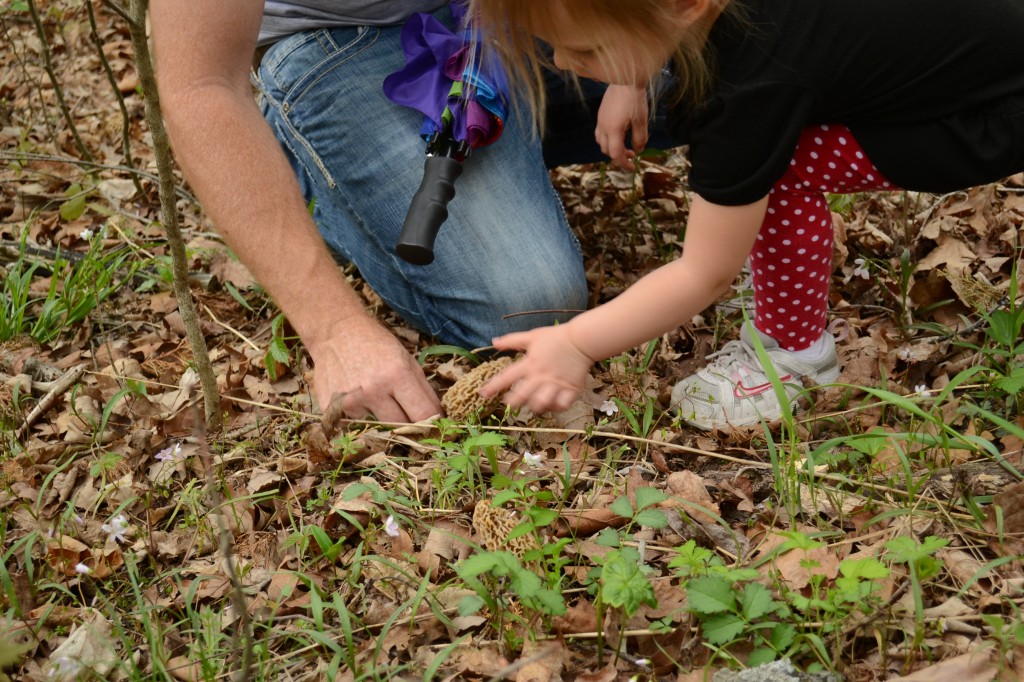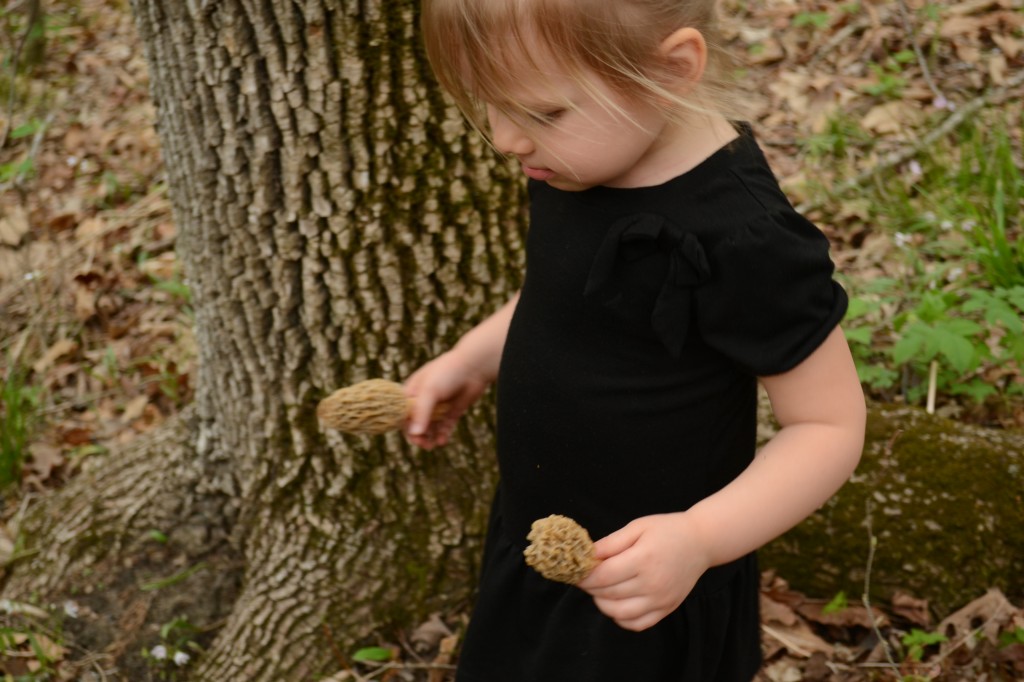 Thankfully my mommy instincts told me to haul the giant umbrella on our trip because the rain did come while we were still in the woods.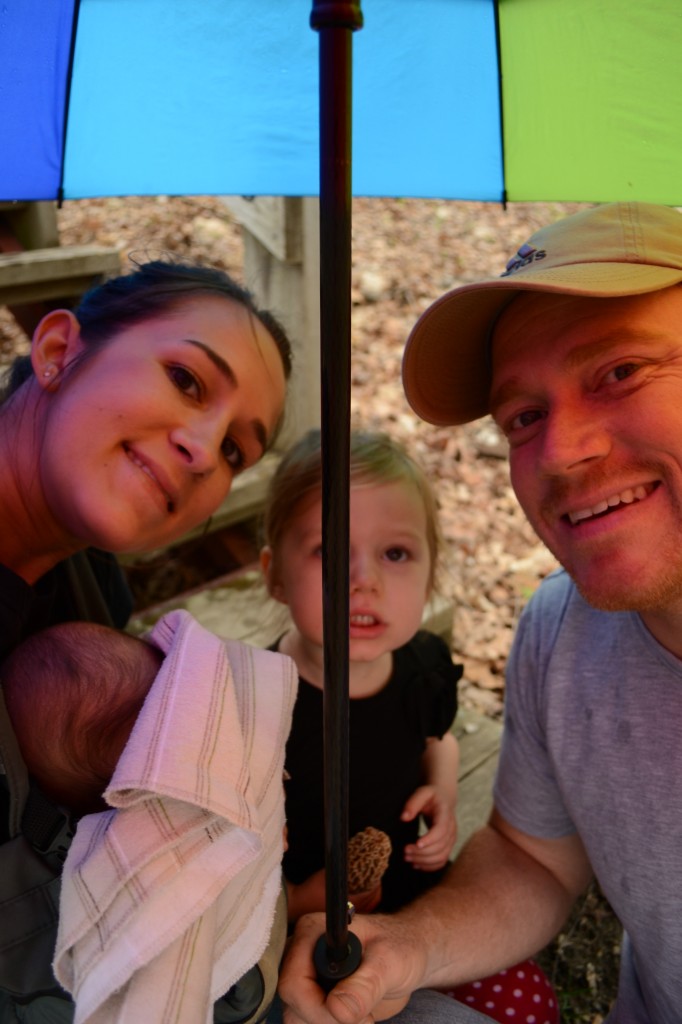 At this point, we figured we had exhausted all the "good" (and again, I use that term loosely) weather for the day and better head back to the truck. The storm that was heading in did cut our day short, but I can't say I was really saddened by such. The little I had seen of the park really hadn't drawn me in by this point (and we never even got to see the river) so we loaded the little ones up and started back home.
We've got many more of Missouri's beautiful state parks to visit, but I'm crossing this one off the list, probably never to return.
As always, to learn more about Missouri's State Parks, visit their website at mostateparks.com.