One weekend ago, we had just departed from our super, luxurious suite at the Opryland Hotel in Nashville, TN.
The hubby and I had meandered through the gorgeous atriums of this high class resort several times before but we had never gotten the chance to actually be a paying customer.
We decided to go all out and get a room with an atrium view.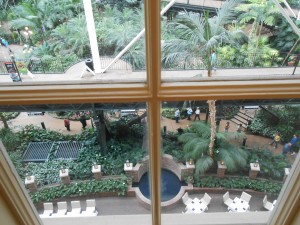 We checked in early afternoon and were excited to get to our room so we could enjoy the balcony overlooking the greenery. We were saddened to find our room on the 6th level (the very top), which meant we had beautiful windows but no open balcony.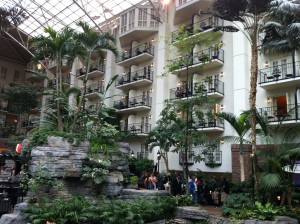 Wouldn't ya know the 6th floor is the ONLY floor that DOESN'T have a balcony?!?! Just our luck!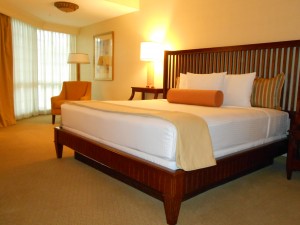 We walked into our room to find this crisply made, king-size, come-hither bed. We were impressed at first sight. Wait……. What's that?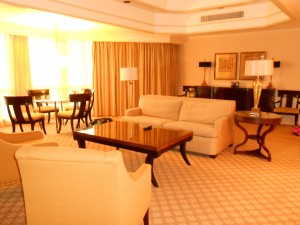 Holy smokes! When we reserved a suite, they really gave us a suite! We thought the high dollar price tag was simply for the enjoyment of the view. Oh no, friends. We got a room with 2, count them TWO, full bathrooms. A kitchenette, full living room, and a separated sleeping room.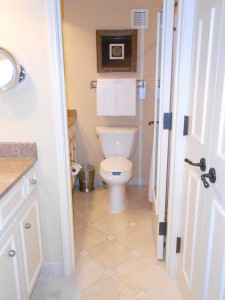 Both bathrooms have vanities conveniently located outside of the toilet/shower area.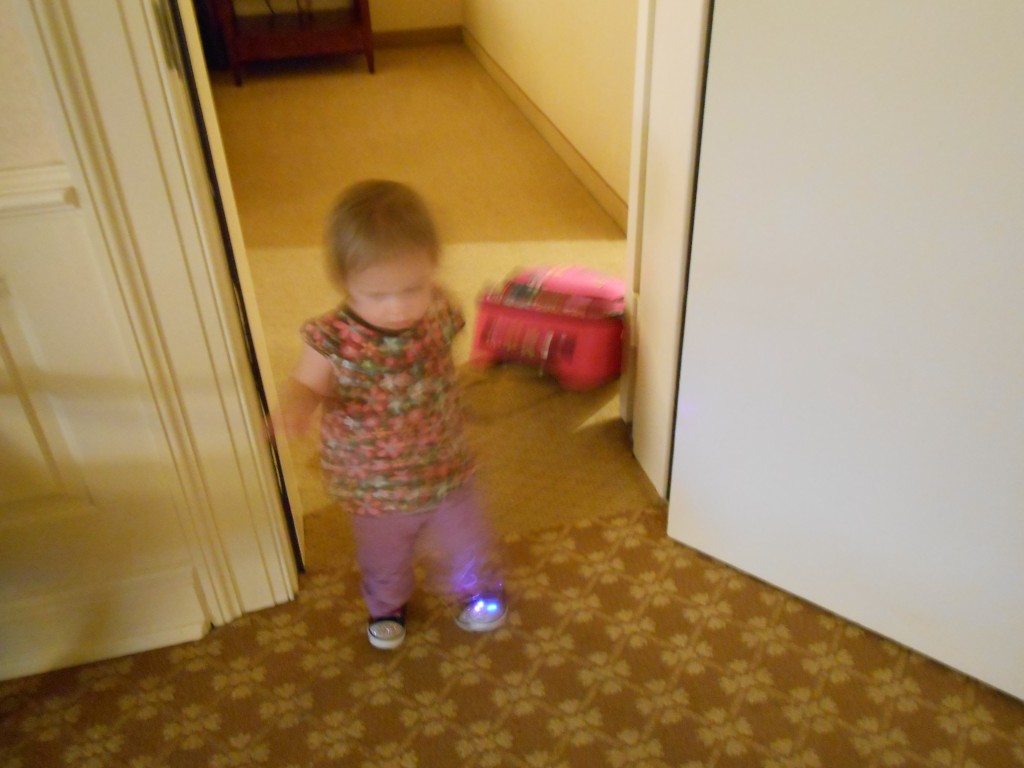 Baby O getting settled in. This pic is blurry because at 18 months, this sweet girl is ALWAYS on the move.
Of course one never spend too much time in their hotel room while traveling, still yet, we enjoyed our gorgeous views, inside and out, of our suite at Opryland.
Have you ever been to the Opryland Hotel?
Pan