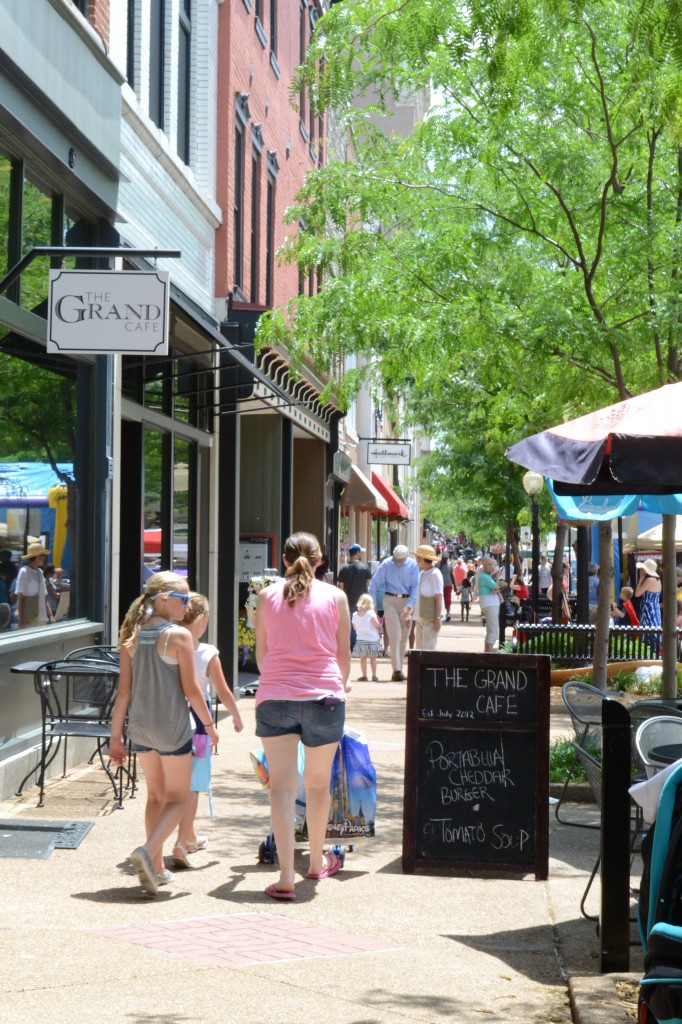 This year was our first to attend the JC Kidsfest downtown. It was a beautiful day and I'm always desperate to find something fun for my toddler to do (especially if it's something outside).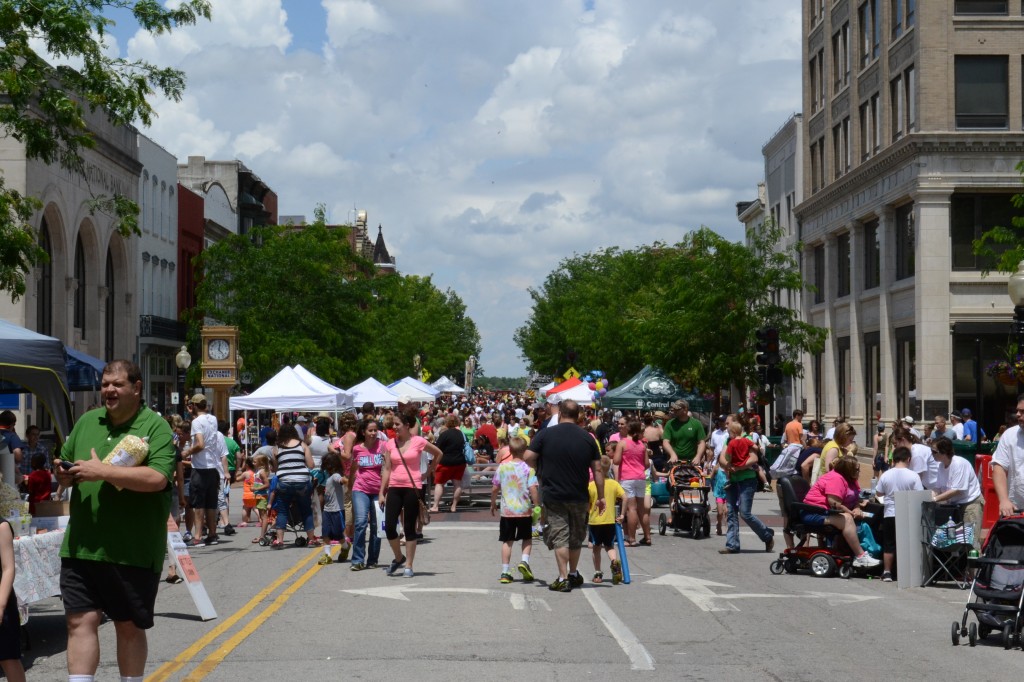 There were apparently a lot of parents thinking the same thing. Several blocks of High Street were crowded with folks and their kiddos. Booths lined both sides of the street and some of the side streets as well.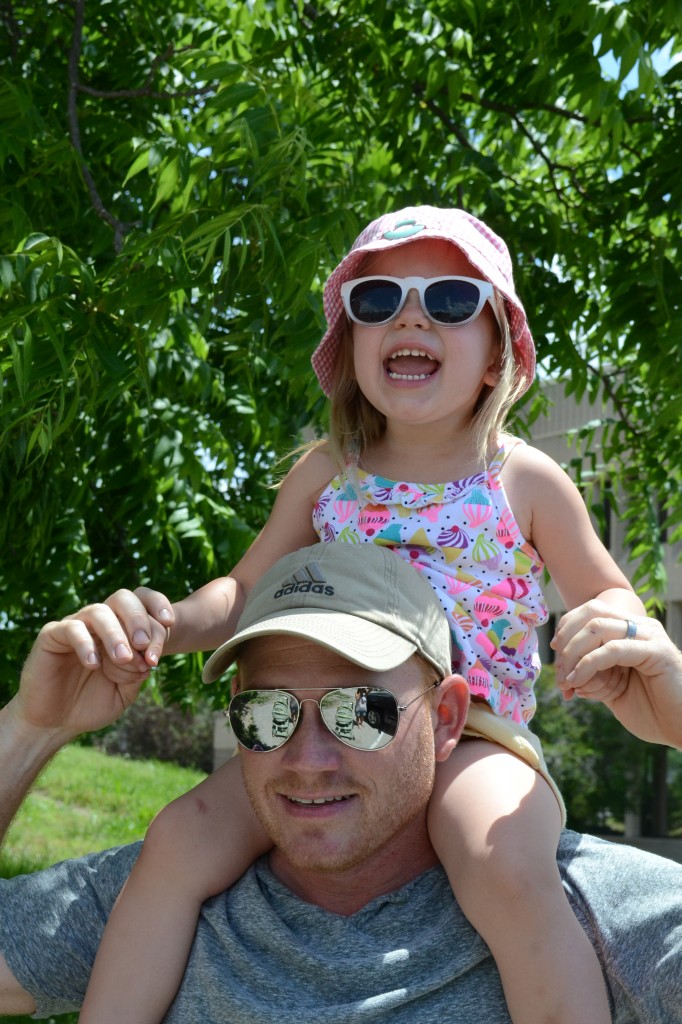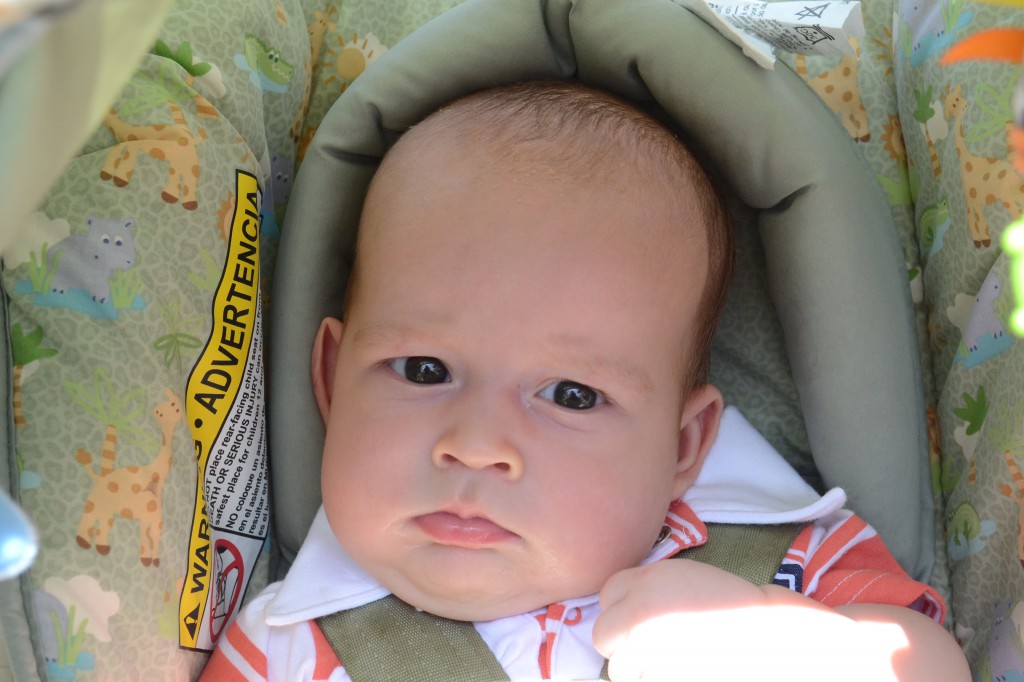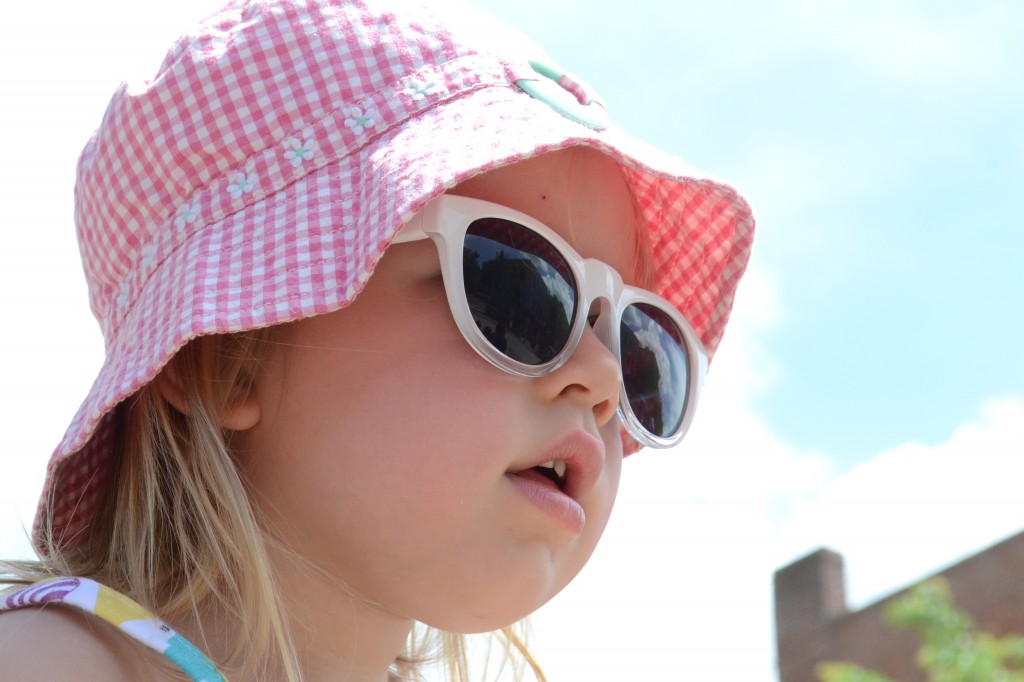 Our local law enforcement were offering "self-guided tours" (aka letting kids run amuck) through their official vehicles.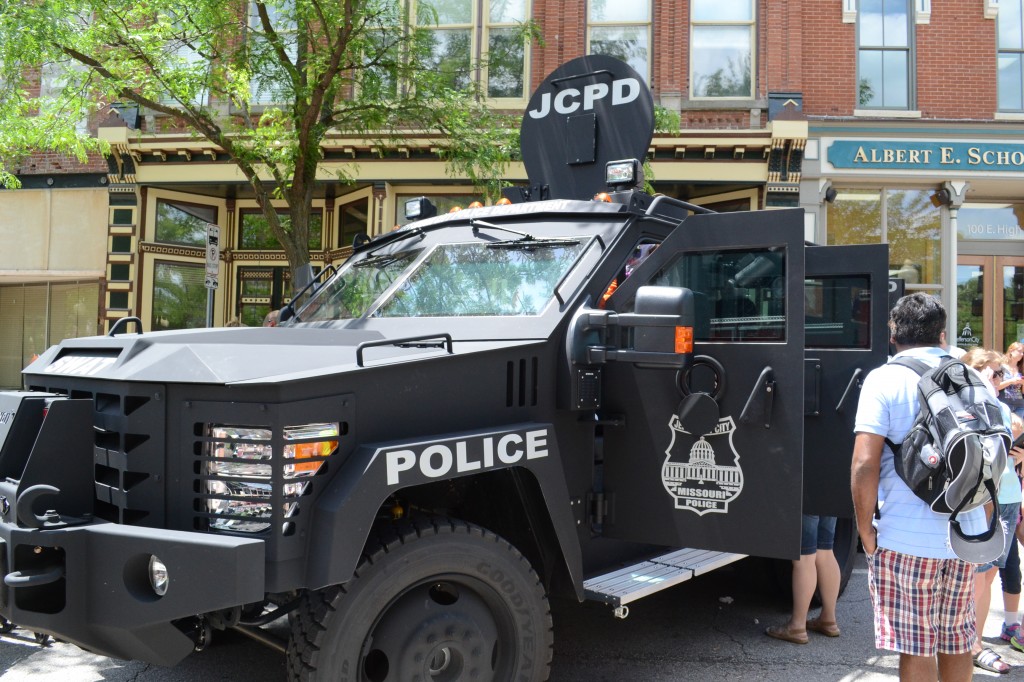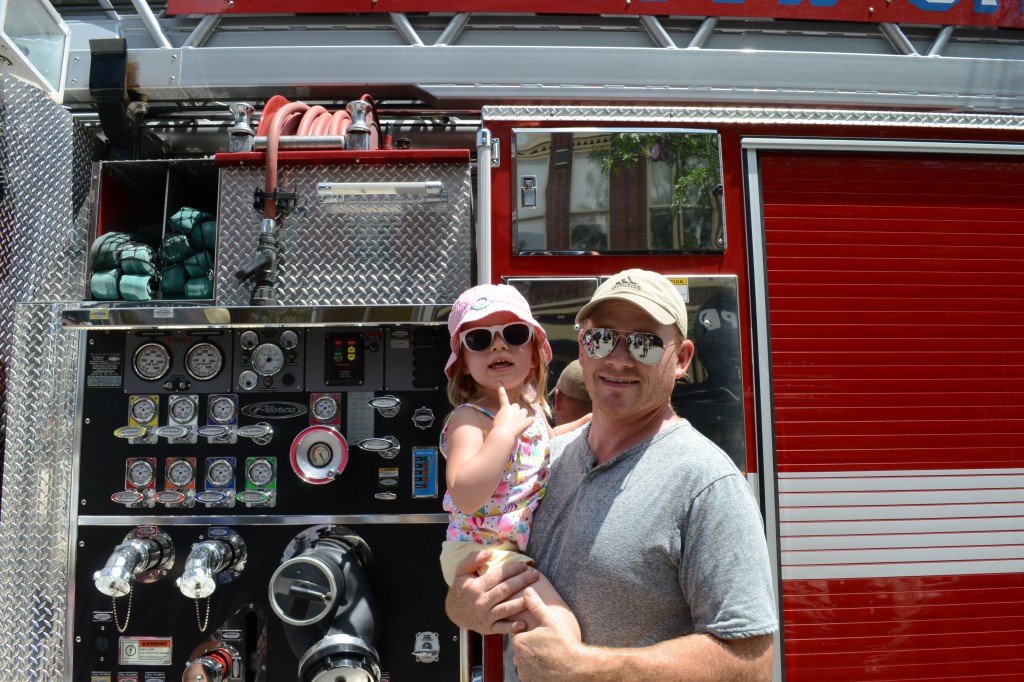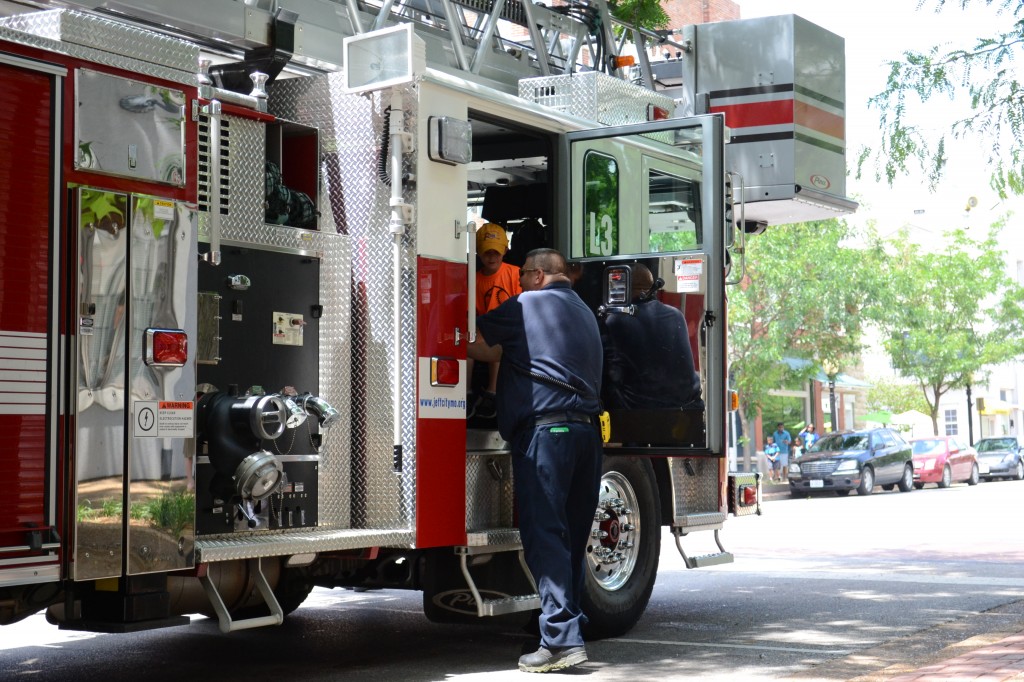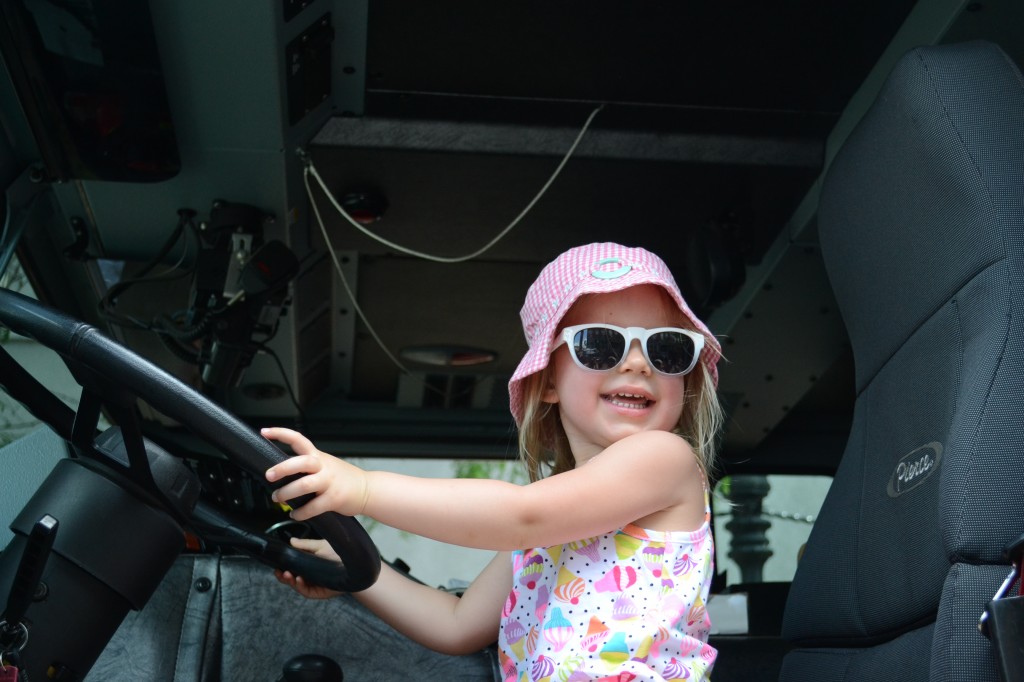 There were two bounce houses but I was disappointed that were no set age requirements for each (none that I saw anyway). There were "big kids" in both and I while I knew Olivia would have had a blast I was unwilling to let her get plowed over by the bigger kids.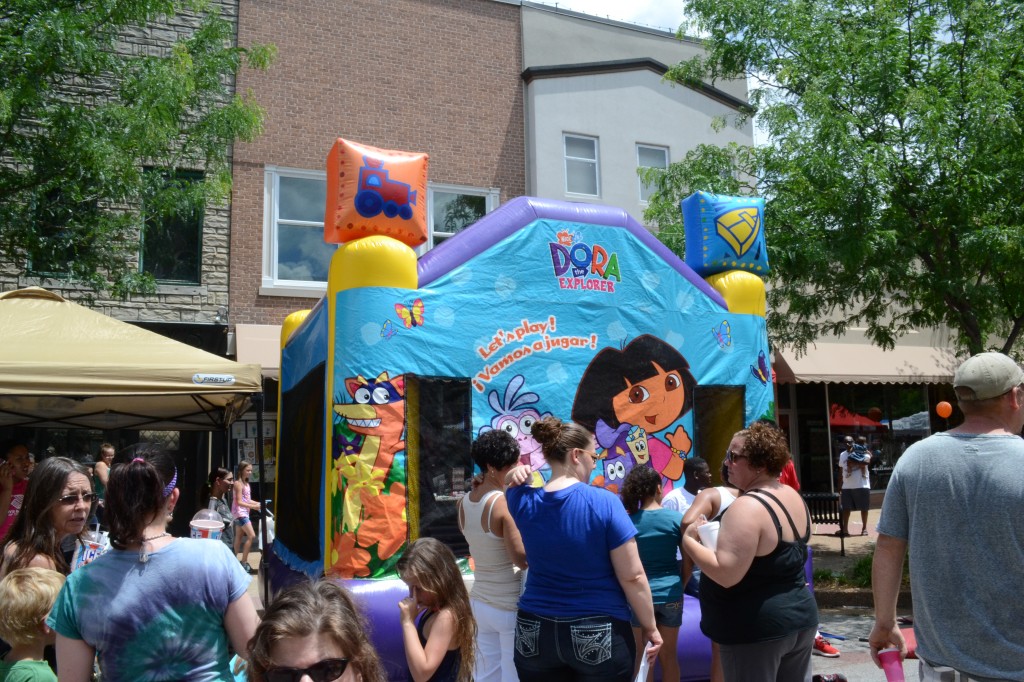 There was hula hooping, kettle corn, face painting, and sand bag throwing to name a few.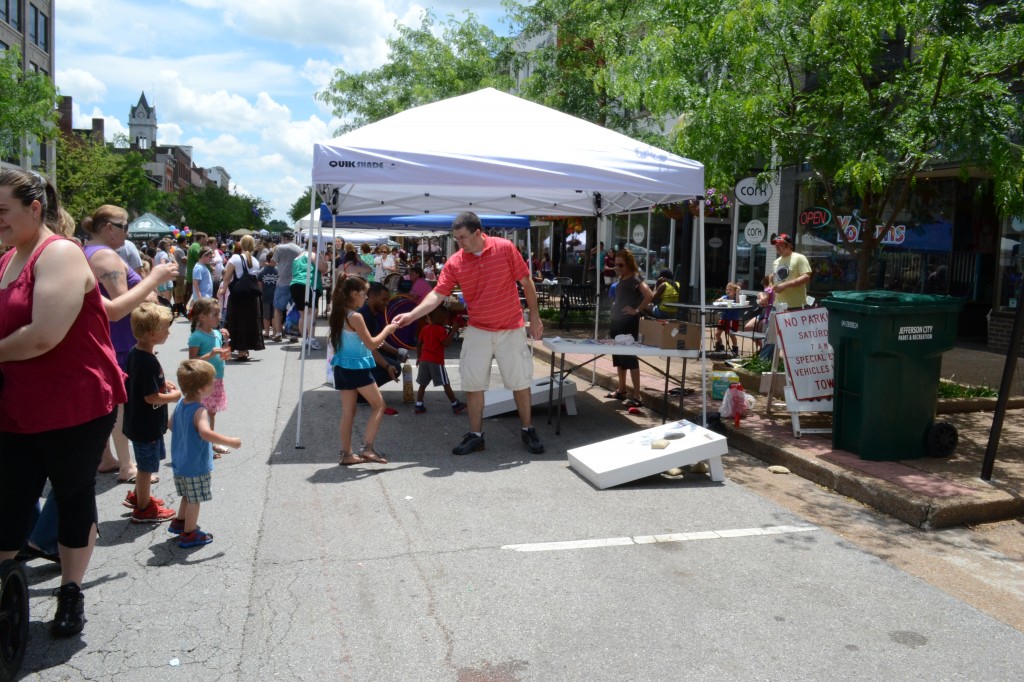 Olivia was a bit too young to really enjoy most of the activities offered but as we were leaving, we happened upon the petting zoo. And that was the highlight of the day. (For Olivia and for Mommy; I so love baby goats!)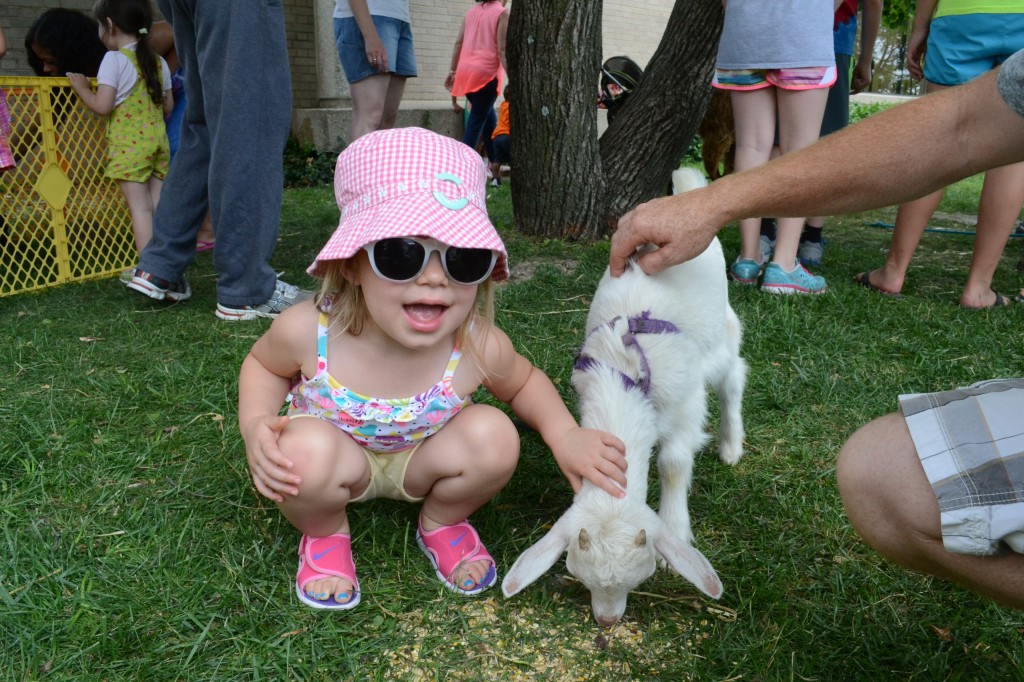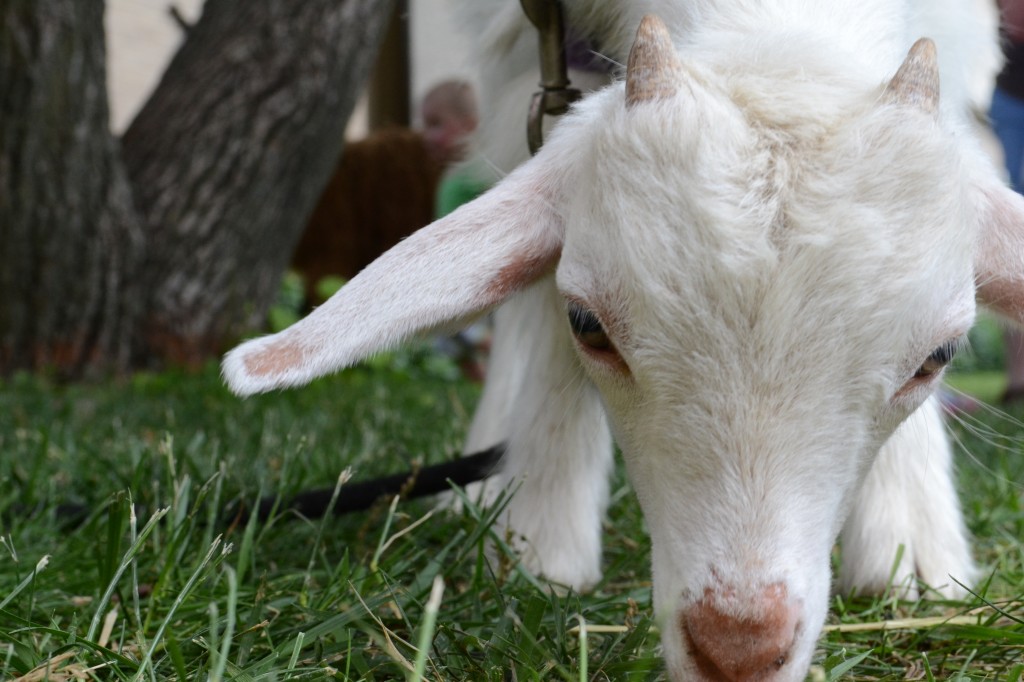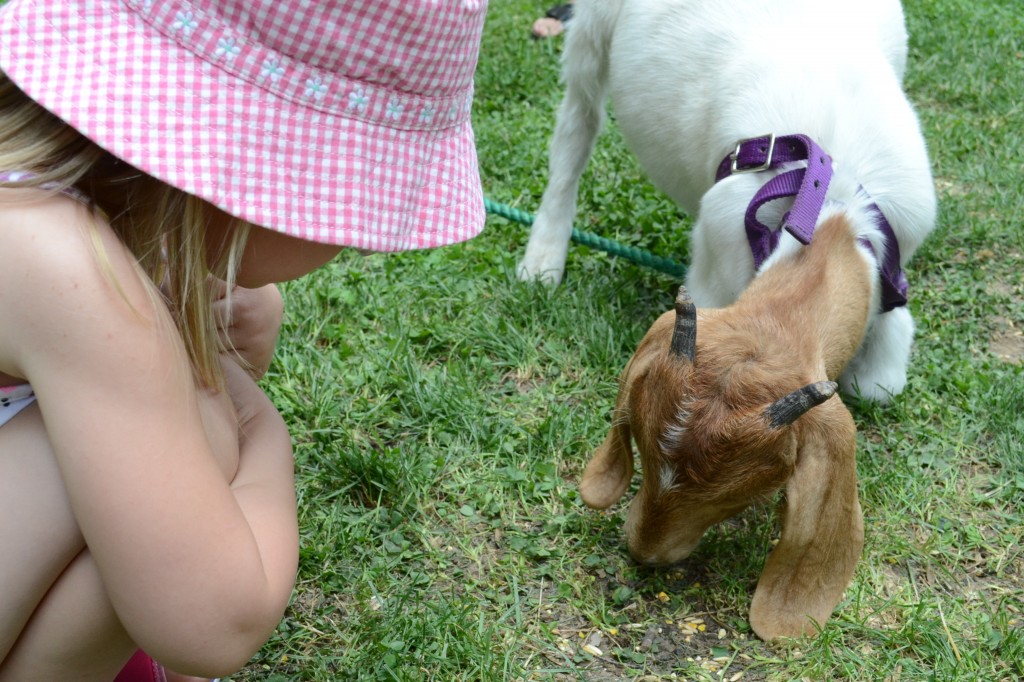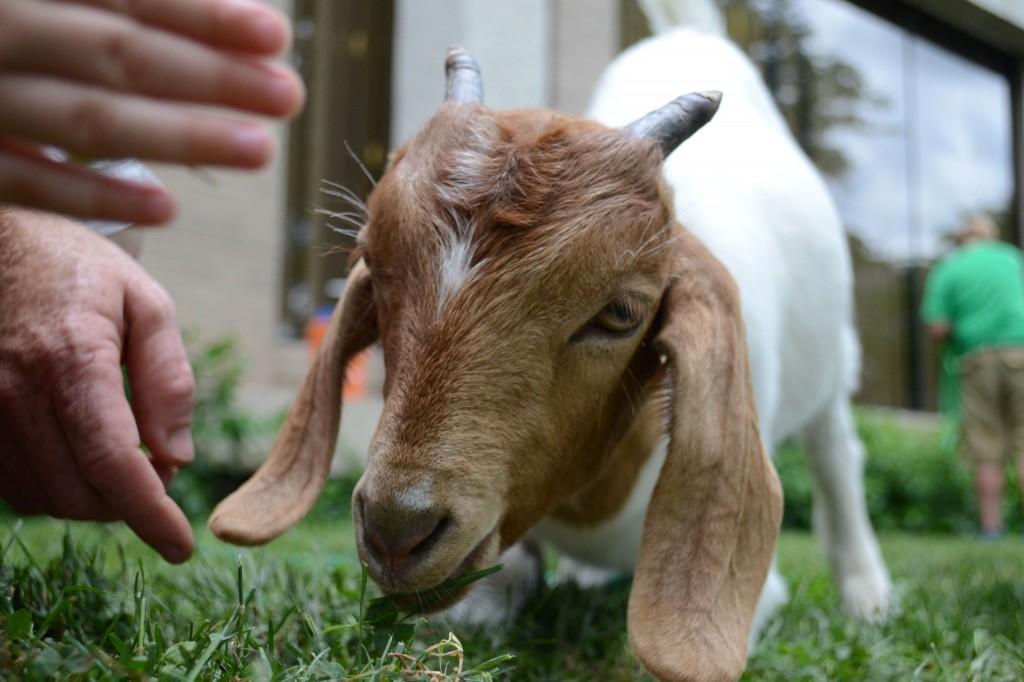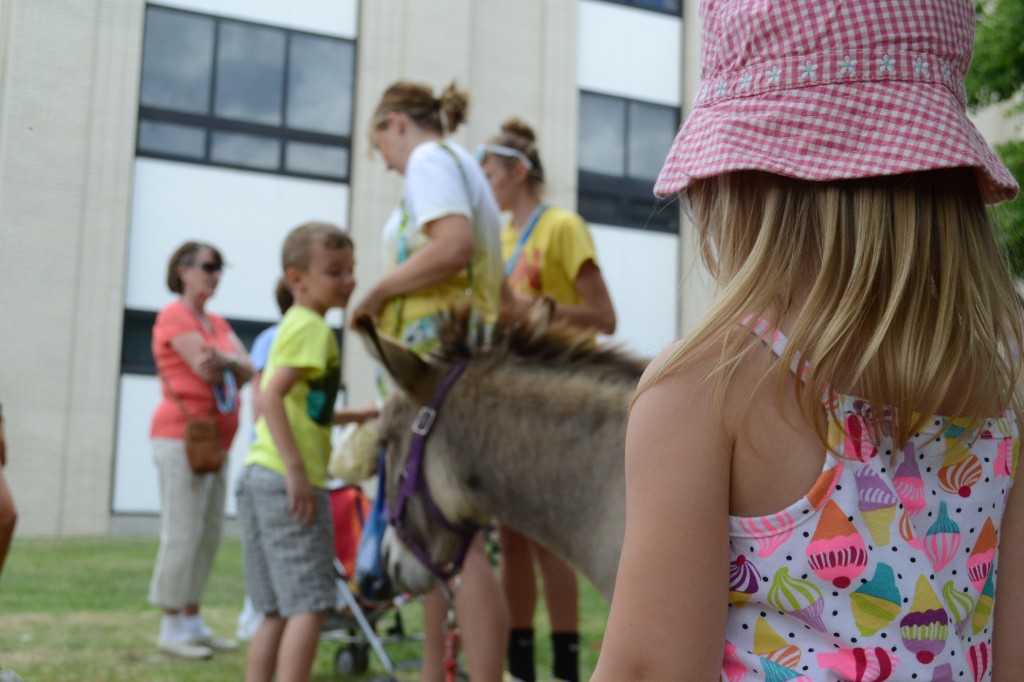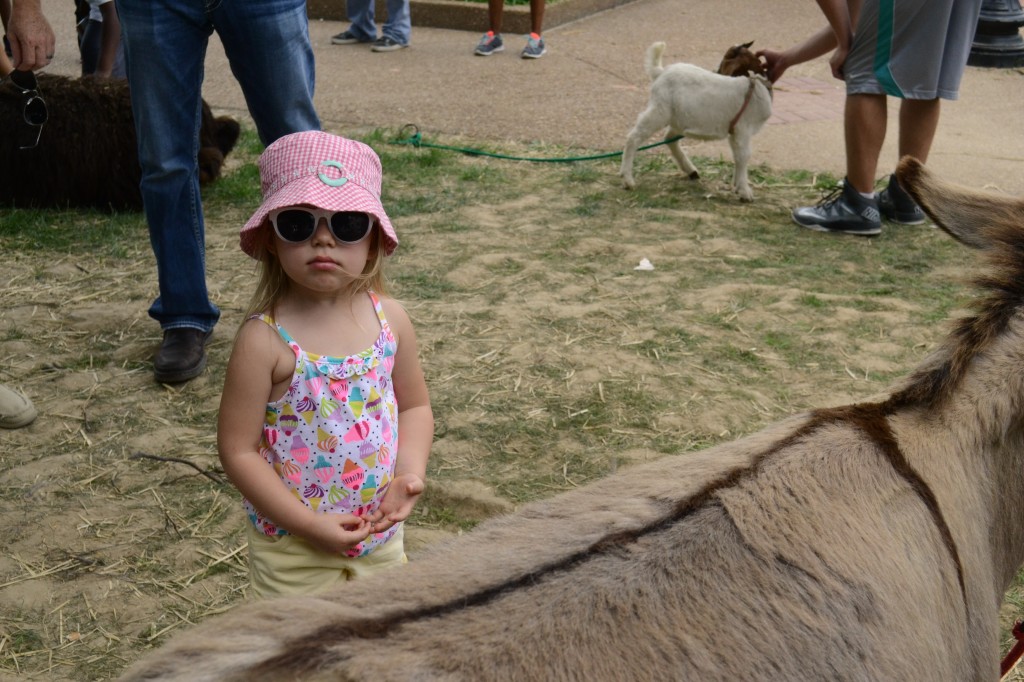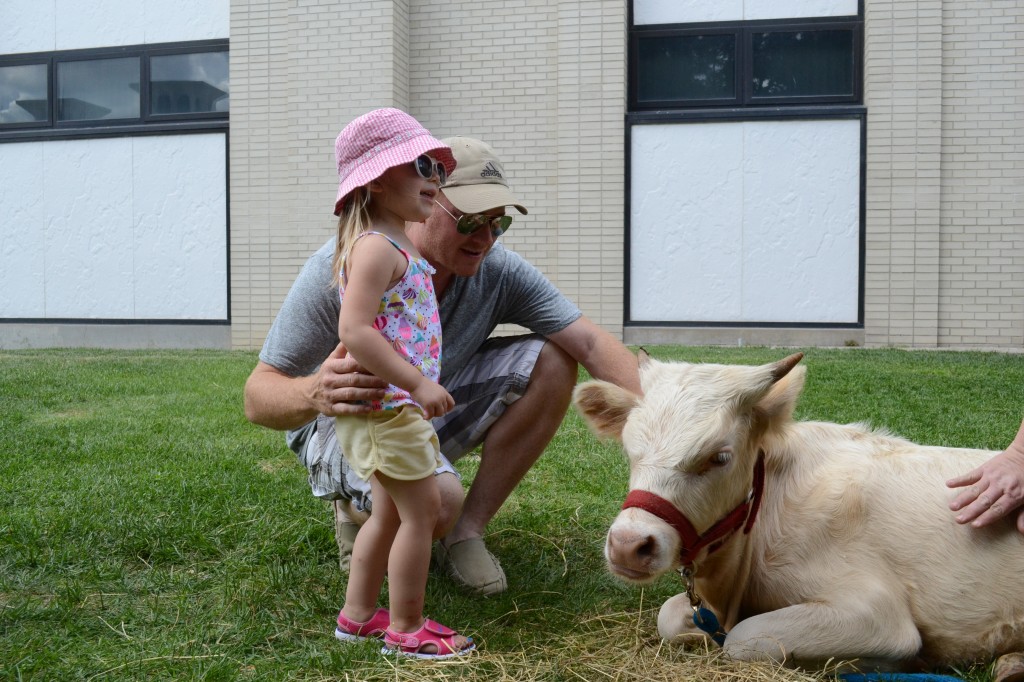 Confession: This post was pretty well nothing but self-promotion of my adorable little girl (and my little buddy) and I'm not ashamed to admit it:)