After visiting Ha Ha Tonka State Park last Sunday and then exploring Rock Bridge State Park this Sunday, I just may have to dub Sunday's to be "State Park Sunday". Thankfully, it was another semi-gorgeous weekend. I could have tolerated a little bit warmer temps but after the 18-year-long winter we just had (no, I'm not exaggerating) , I'm not going to complain. At least the sun was sparkling and the wind was down to a bare breeze.
If you're not familiar with Rock Bridge State Park, it's located just at the southern edge of Columbia, MO. It sounds to be fairly popular among the locals and I can now understand why. Countless hiking trails, commanding rock formations, soothing sounds of the gentle creek, and a playground are just a few of the awesome features of this park.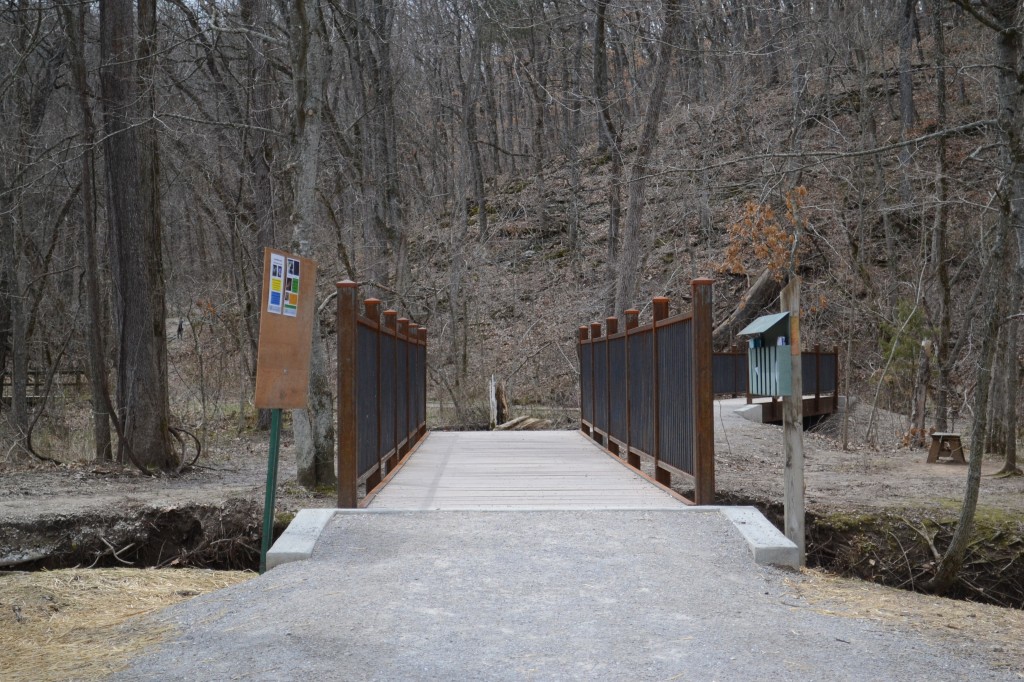 The actual rock bridge is the main feature of the park and of course, it's namesake.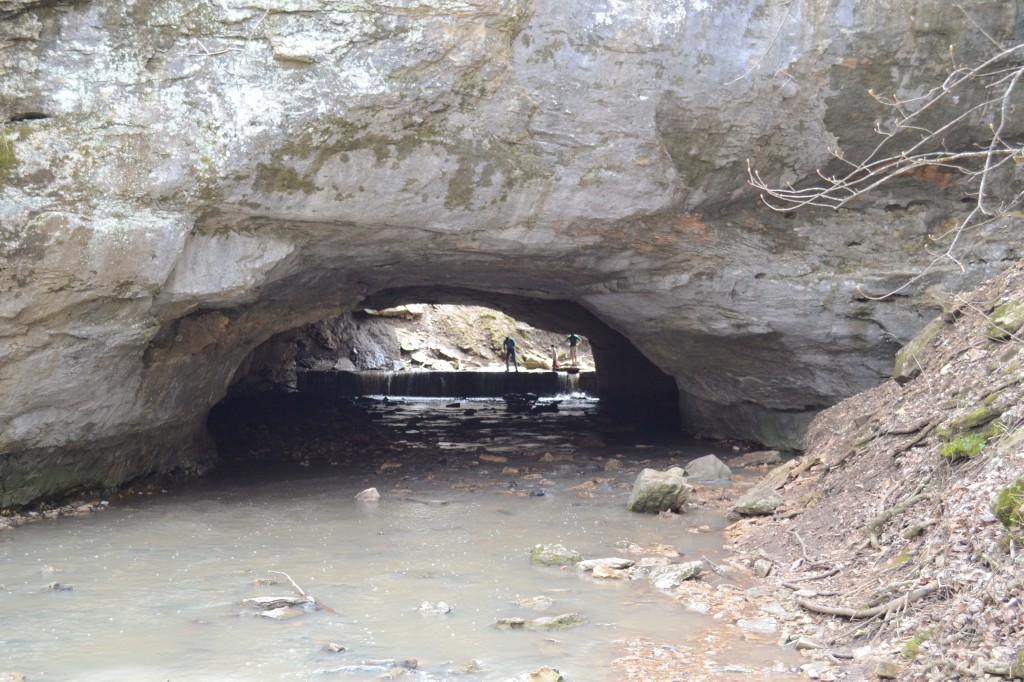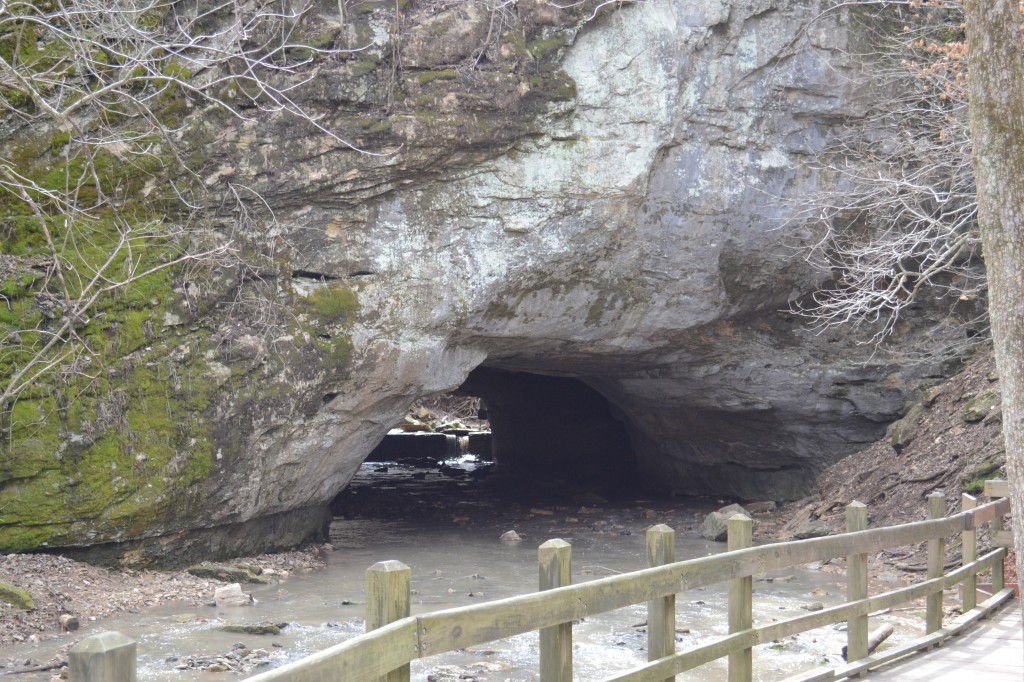 The shallow creek flows under the bridge and winds through the park. If you're equipped to get wet (or even if you're not), you might as well hop on in. Even with the cool temperatures on Sunday, there were several people sloshing through the creek, daring enough to be under this mega rock bridge.
The second main feature of the park is what's known as Devil's Icebox. Many, many feet down (I don't know how many because I didn't pay attention), lie the waters of the Devil's Icebox.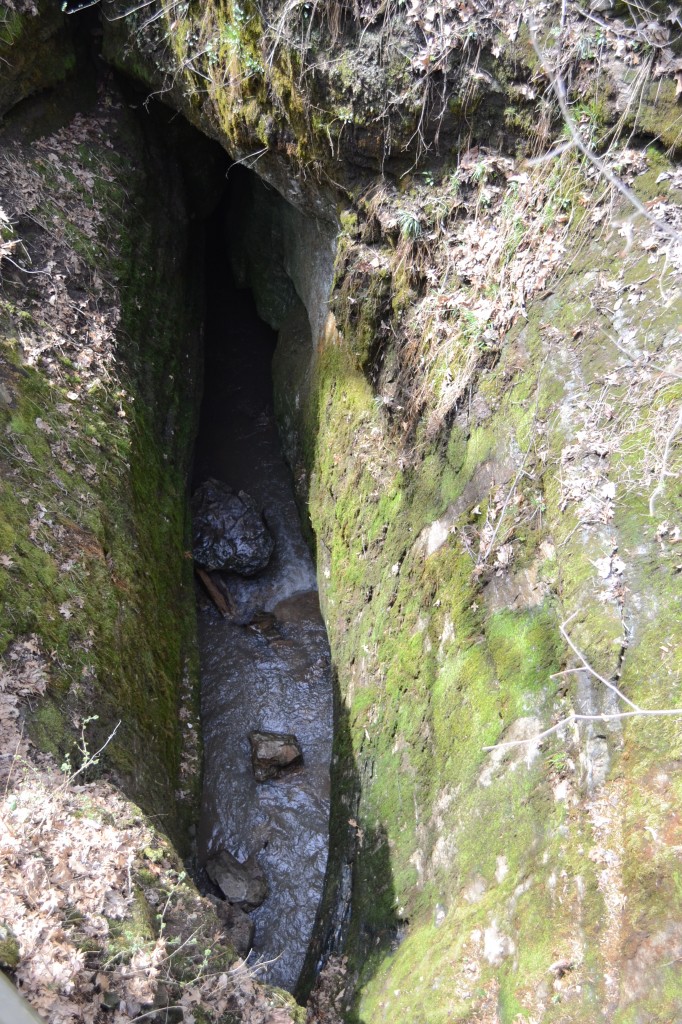 According to the history given, people actually go "caving" through here. There are pictures showcasing people crouched down in canoes just to maneuver through this area. The cave systems appear to be very lengthy, as the picture shows the cave to cover the entire length of the information board.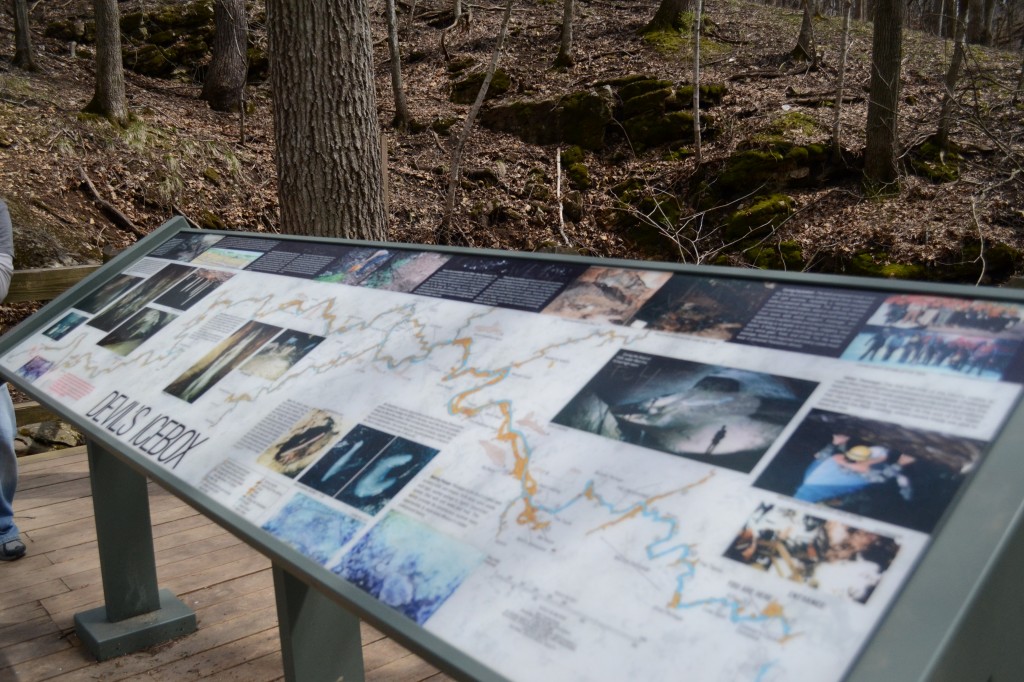 I know it's hard to tell from a picture but come on! This is how long the cave runs. And people take canoes through it! Insane. Insane. Insane.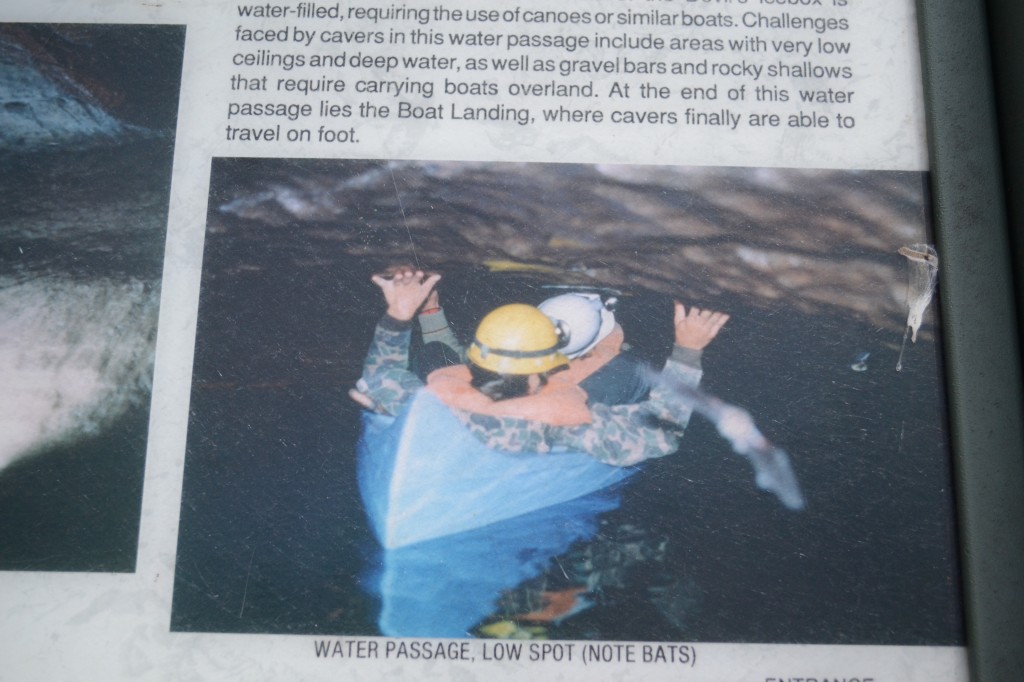 If this wouldn't give you a severe case of claustrophobia, I sure don't know what would. Interesting as it sounds, no thank you. I'll just be pleased to enjoy others pictures of this adventure.
There were several things about this park that I noted to be different in comparison to other state parks that I've been. Firstly, several of the hiking trails are actually that. Hiking trails. Not paved walkways. Now, there are still some of those but how fantastic to actually get to hike through the woods on the very ground God placed there.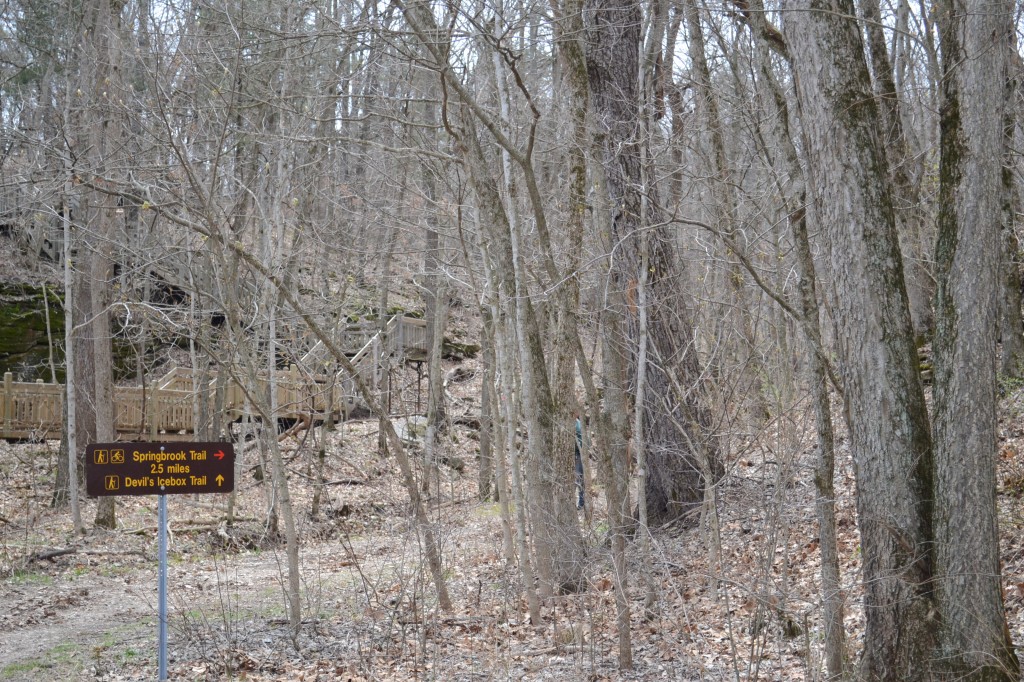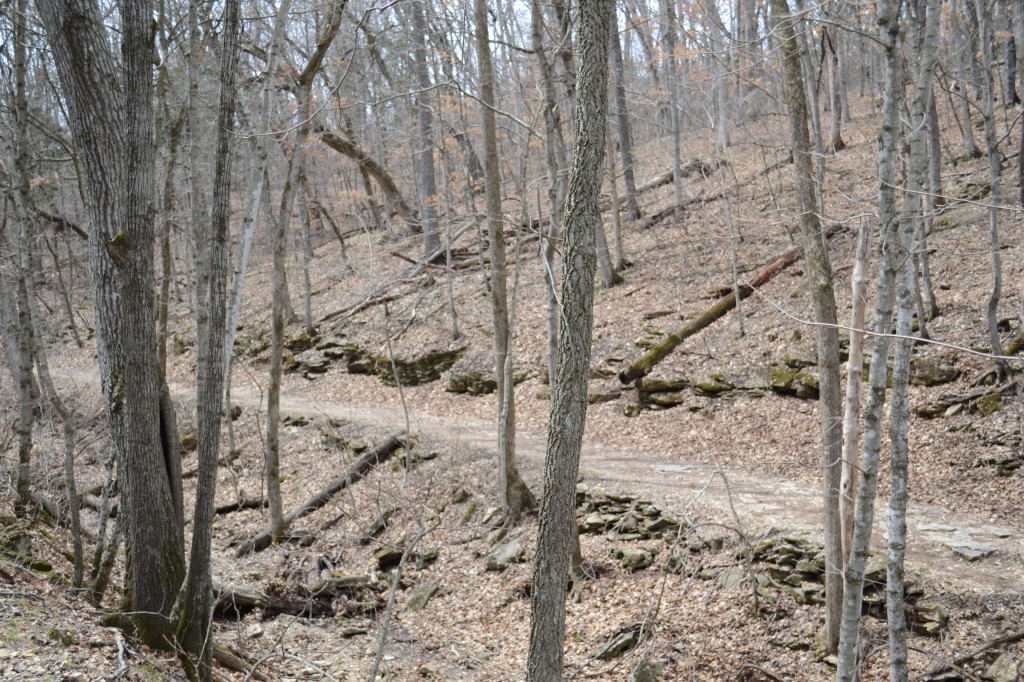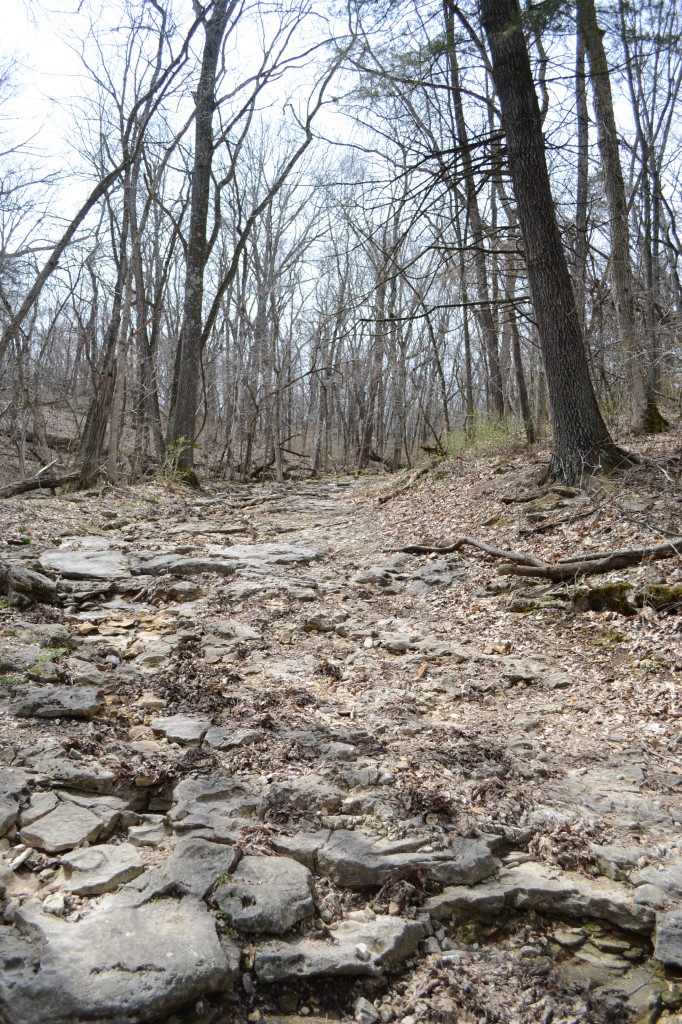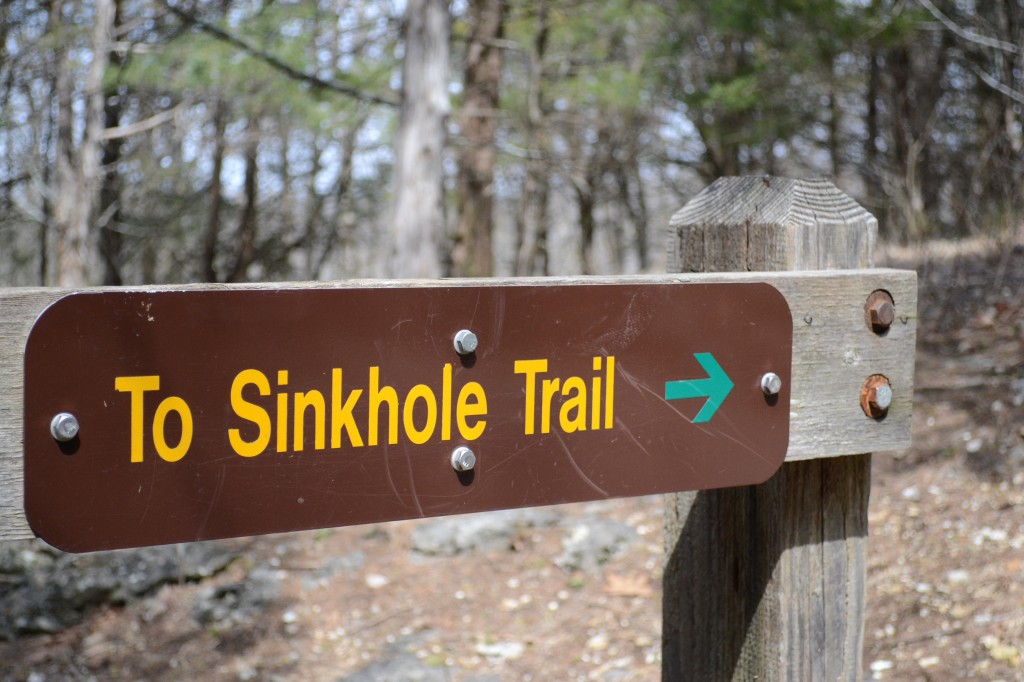 Secondly, people take advantage of literally, everything this park has to offer. To heck with staying on the trails, I'm just going to climb up this steep hillside.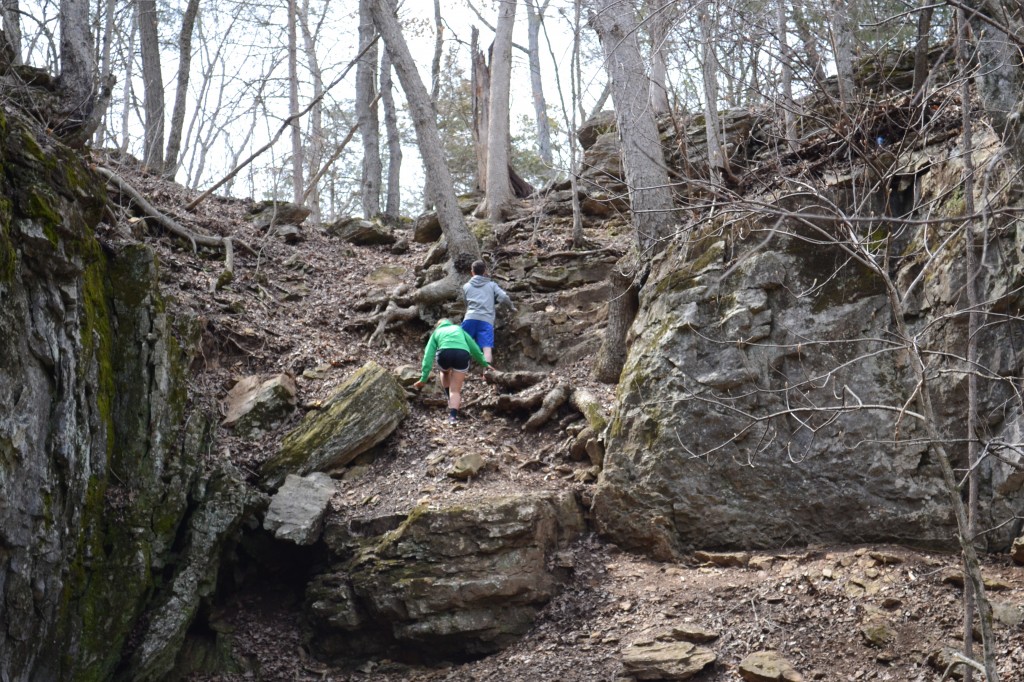 Or down it…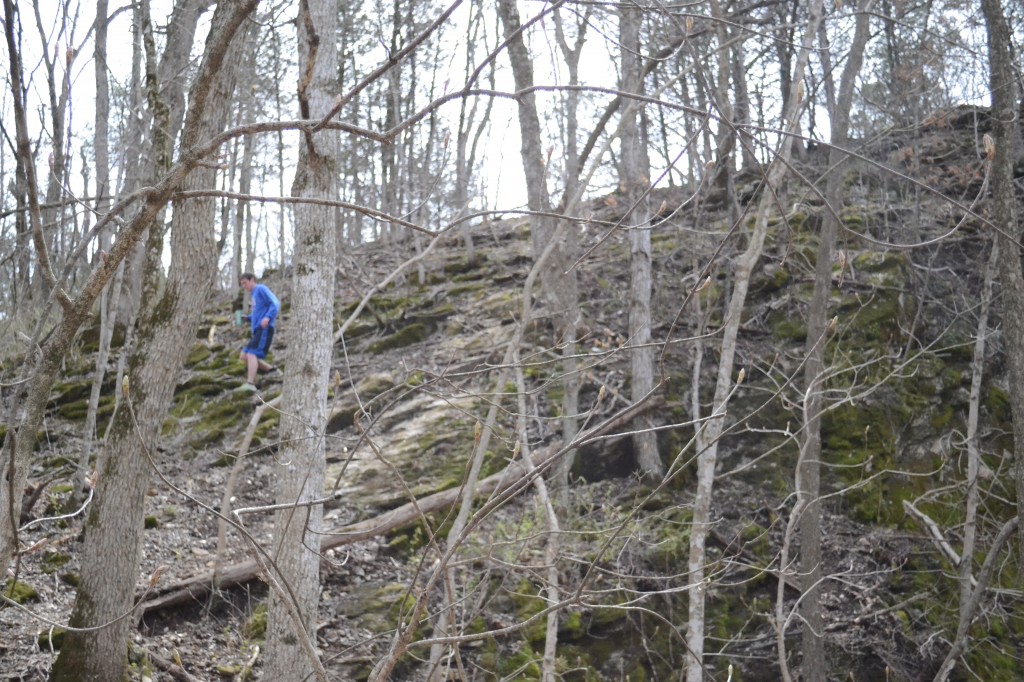 Which I regard as being super awesome. Here's to truly enjoying all the beauties of nature.
If you read my post from Ha Ha Tonka, you know there's a trail in which you have to trudge up 316 stairs. So, imagine my surprise when we came upon this…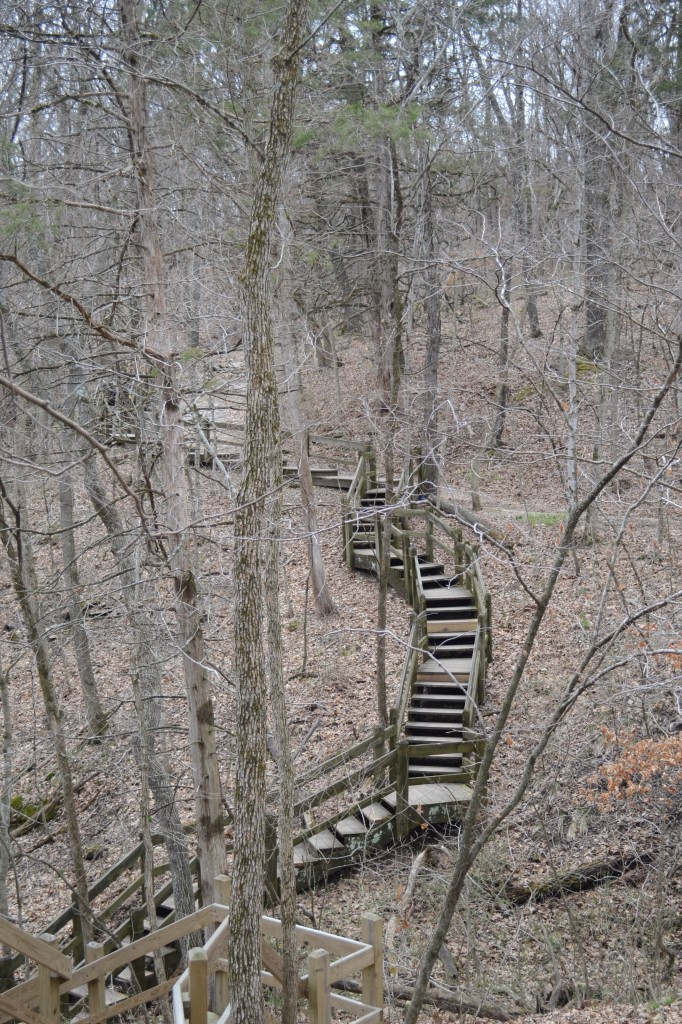 Ugh, more stairs. Actually, it was good for me. I've got to get this post-partum body back into shape stat!
And the most joyful part of my day was seeing the hard evidence of impending life.
Wait, wait. I take that back. Seeing the green buds on the trees was the second most joyful part of the day. This was the first.
And who doesn't love a daddy that takes his little girl hand in hand to help her explore the world?
Happy Trails! Pan, The Gravel-Roadin' Guru
For more information on Rock Bridge State Park, visit their website here.