The older I have become, the more picky I have gotten about where I go to eat out. Chain restaurants like Chili's and Applebee's were the usual picks when I was a young, unknowing lass in my 20's. I now crave dinner out at a place that has character and appeal.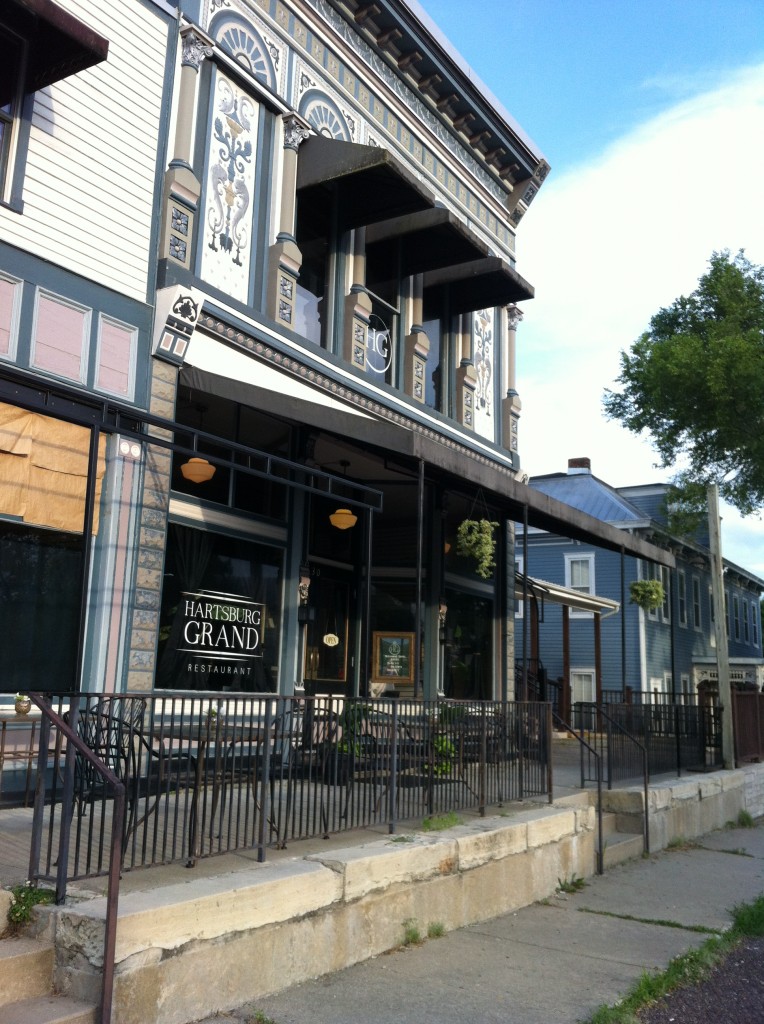 And boy oh boy did I find the perfect place. The small town of Hartsburg sits just off Highway 63 between Columbia and Jefferson City. The old town feel of this tiny dot-on-the-map drew Robby and I so much that we're building a house there now. So imagine my utter delight when we came across my new favorite restaurant just a mile from our future house!
When you step over the threshold, the history of the building totally envelops you. It has an air of being a fancy-pants dining joint but the staff assured us that they love having Katy Trail cyclists (and of course, anybody and everybody else) come on in.
The Grand staff is one big, happy family. No-really. The mother and son man the kitchen, the dad tends the bar, and the daughter and daughter-in-law serve. What a great way to spend time as a family and ensure you give the highest quality service because they all have a vested interest in their success.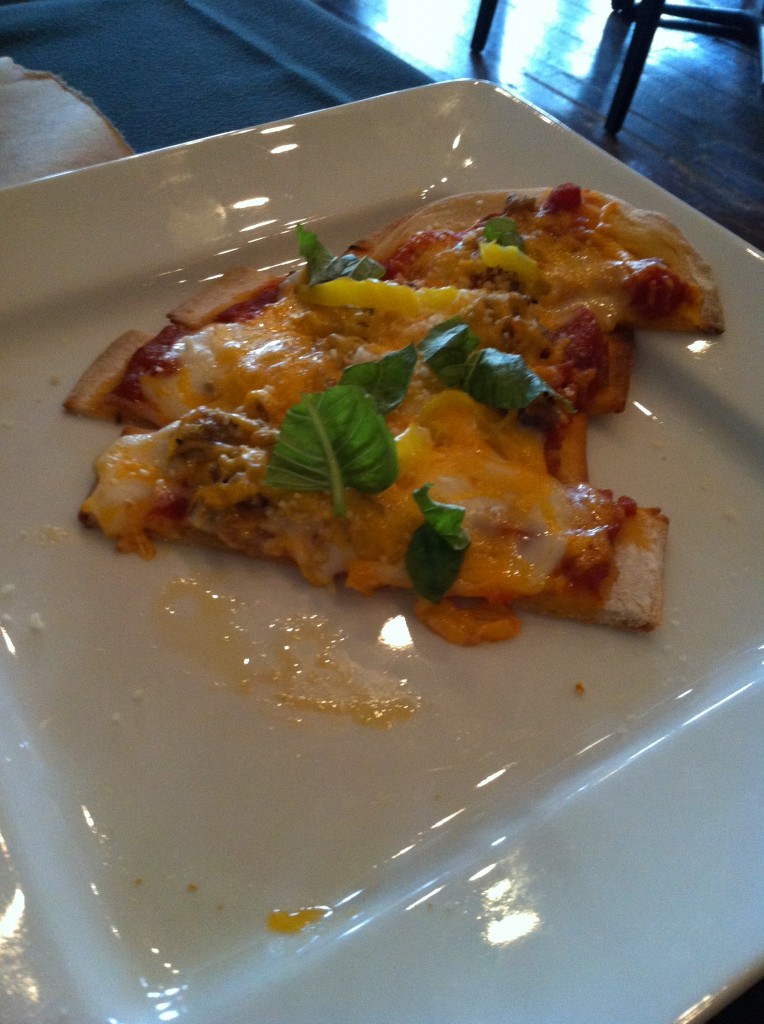 We started off with the  ___________ appetizer. Talk about flavor doing a tap dance across your palette! Oh my gosh the fresh taste of this dish was impeccable. Fresh basil was placed on top and I didn't even know how a-maz-ing fresh basil was until it greeted my mouth with open arms right from the first bite.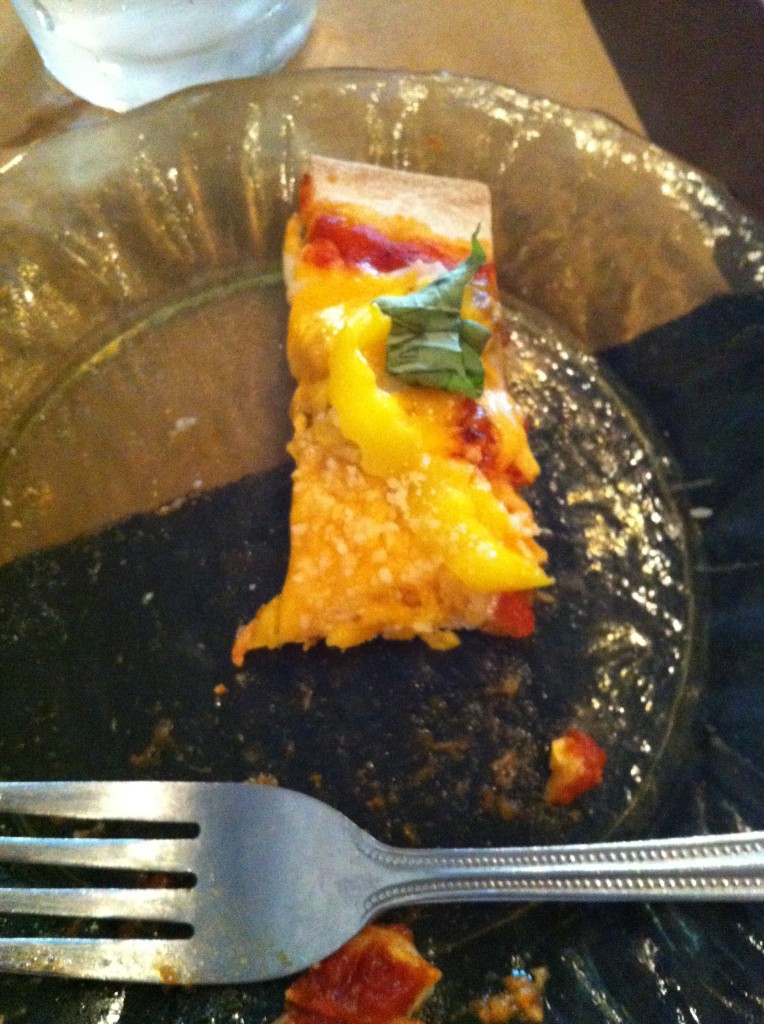 The last piece. None was left. I'm telling you, none. It was that delectable.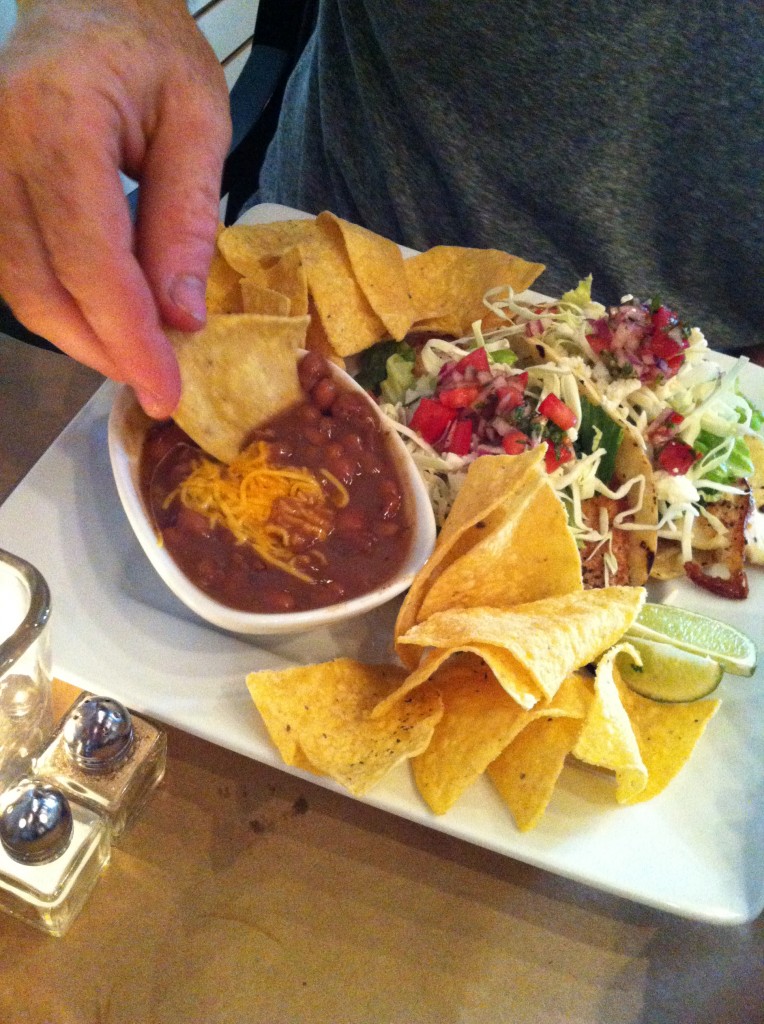 Robby ordered the fish tacos. He ordered this dish the first time we dined here and was so wowed that he didn't even think about ordering something else. "The flavors. Just, oh my gosh. The flavors of this!"…….Mutterings from the hubs in between each savory mouthful.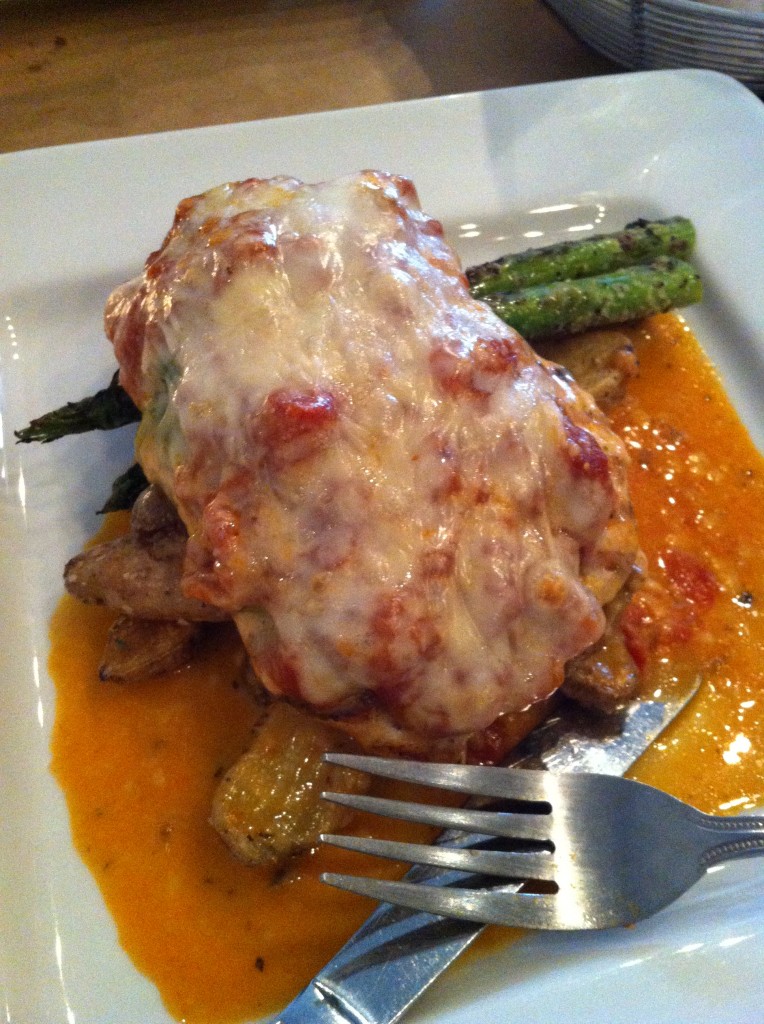 I had the oven-baked chicken parmesan. When this plate was sat in front of me I'll admit I thought I didn't think it looked like much but there were roasted new potatoes piled underneath that massive piece of farm-raised chicken. That's right! FARM-RAISED CHICKEN! Get out! I love it! By the end of dinner I was so satisfied from my meal and from soaking up the gorgeous scenery. I oogled in wonder at things like the battered but timeless wooden plank floors and the original look of the tall ceilings.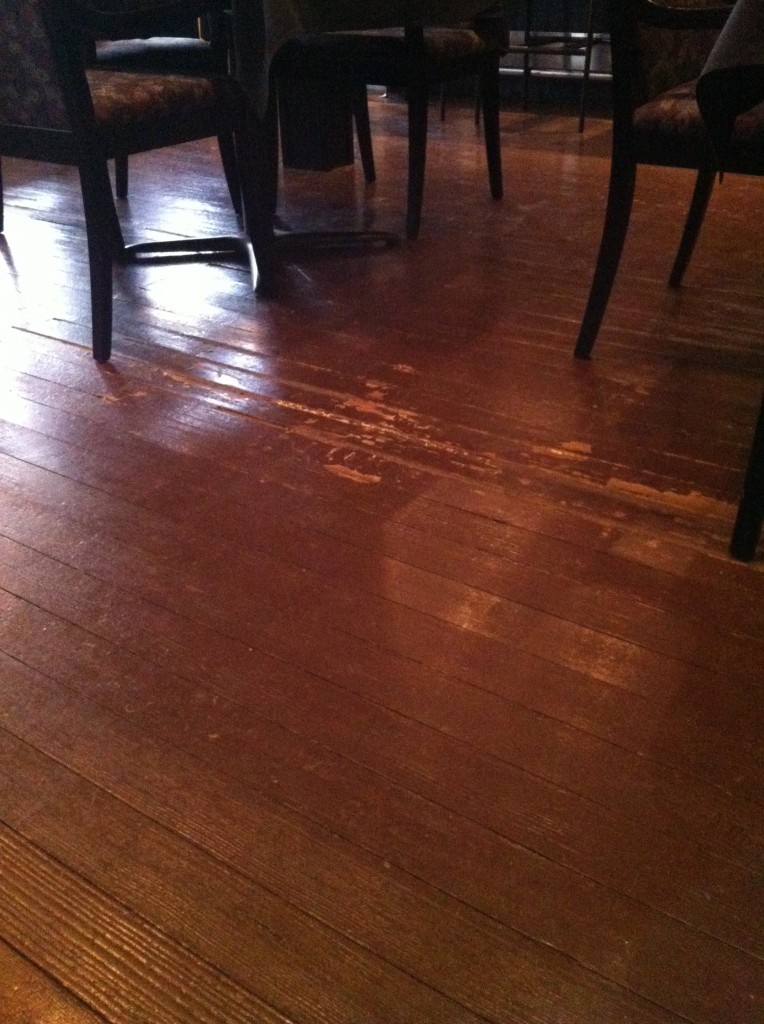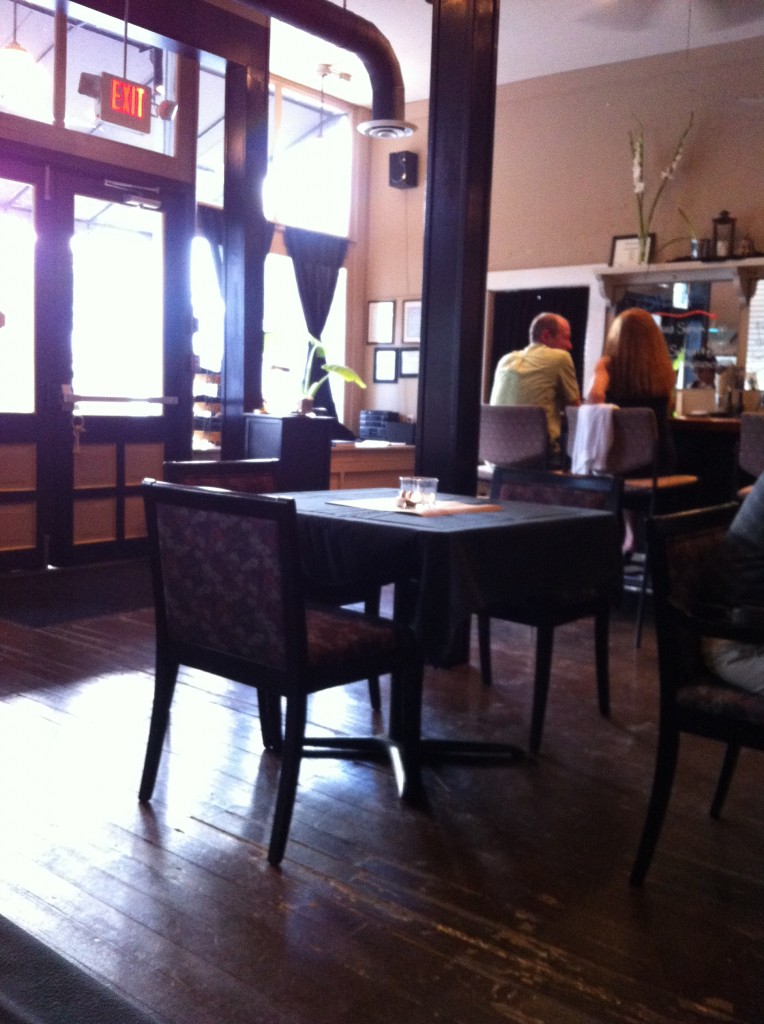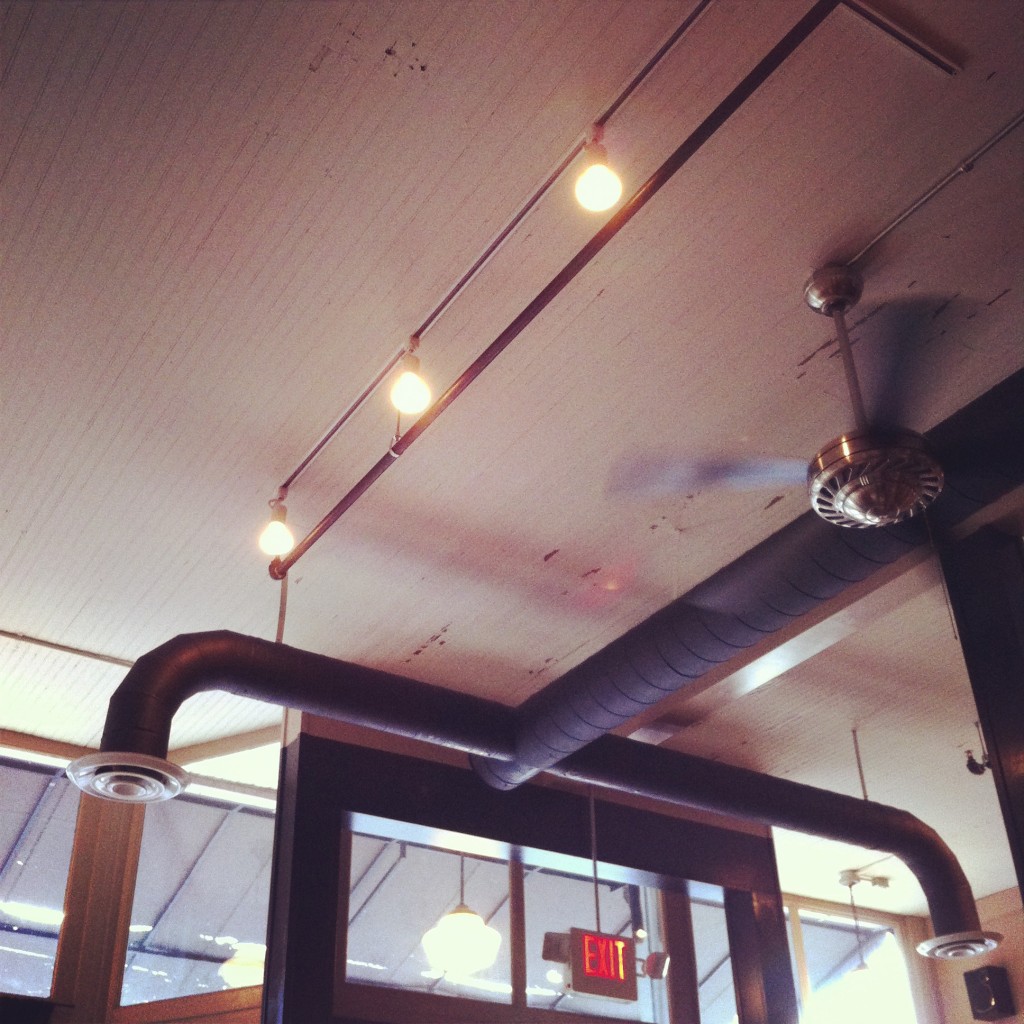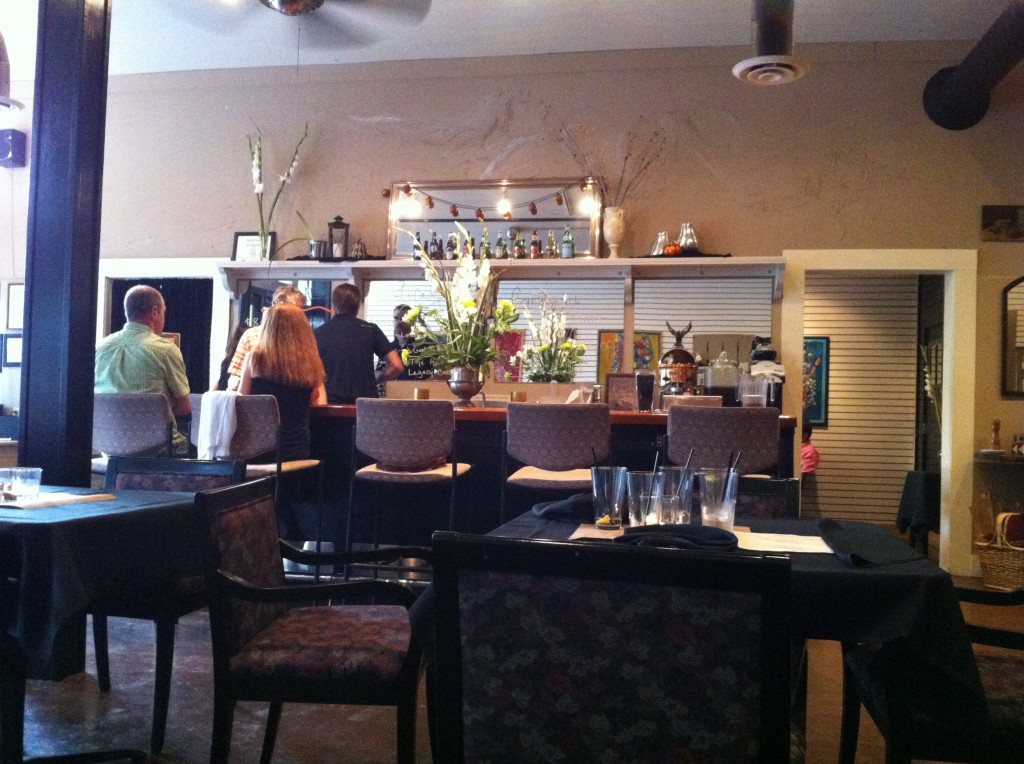 The pictures don't do justice to the work the family has put into such a great dining establishment. Hit 'em up, I promise you won't be disappointed!
FYI: The Hartsburg Grand is open seasonally (closed in the winter months) and closes at 9 pm (7pm on Sundays, although we were here later on a Sunday and they didn't shoo us away). Join them for a meal shazam! on Thursday, Friday, Saturday, and Sunday and visit their website here.