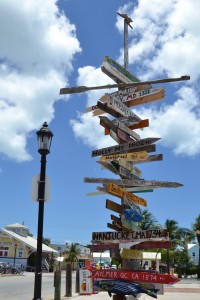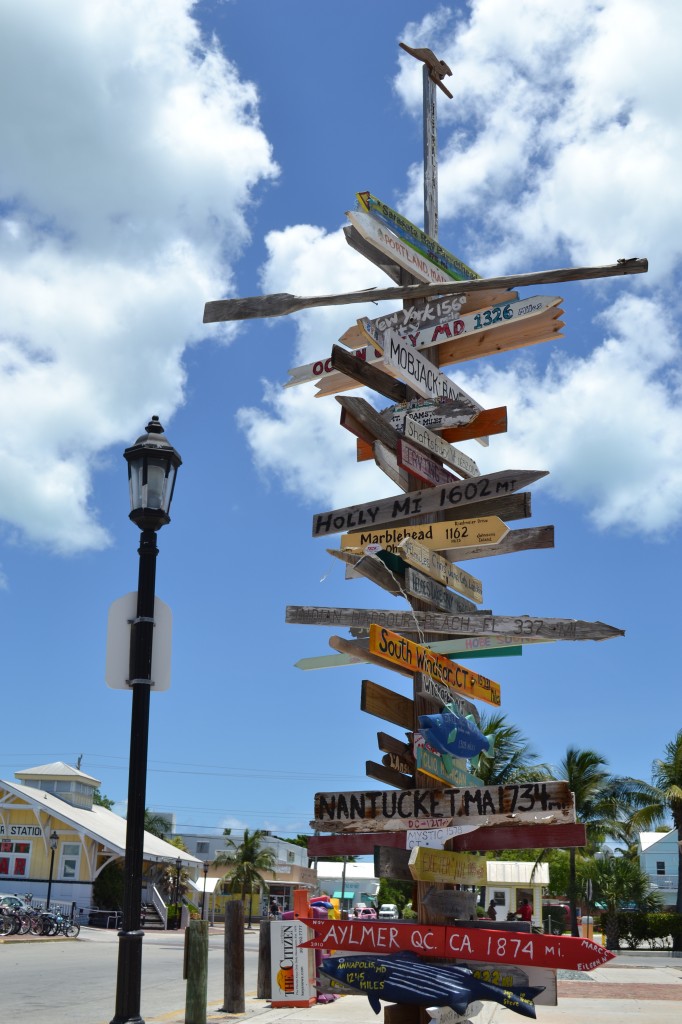 Congratulations!!!! You're traveling to Key West. You're about to embark on a grand adventure of sun and sea and the biggest party in the US. Listen, I'm here to help you on your journey. The hubs and I rented hotels during our prior trips to the United States' Southernmost Island but this trip around, we've opted to rent a vacation house instead. We've got a crew of friends that are coming along for the ride and we thought it would be a lot more fun to rent a house together instead of getting separate hotel rooms.
I have headed up the trip planning and there is a lot more than I bargained for when researching for a vacation house in Key West. Here's to hoping my hours and hours spent can benefit you:)
First things first. You need to start your planning early. I would say 5 months prior to your trip (at the very, very least) if you'll be going during the peak season (the winter months). The off season (summer) is a lot more calm so you can probably get away with procrastinating a bit more. We're planning our trip for April. I began our process the first week of January (I would have started earlier because I'm so dang excited but I thought I better let our friends get through the holiday season first). I really wish I would have started sooner though because there was about 5 weeks that I couldn't get a definite "yes" or "no" from the group and this held things up. By the time we had all the commitments, most of the homes had already been taken for the dates we needed.
(Pan FYI here: We visited Key West once in September and I would strongly suggest against this month if you want to get the full Key West effect. October is a huge month of festivals for the island so a lot of the businesses close down in September for "vacation" and to prepare for October. I'll let you know how April is. July was a perfectly good time to visit.)
Secondly, you need to use the right website for your search. There are multiple vacation rental sites out there but one size does not fit all, if you know what I mean.
1) Vacation Rental By Owner, vrbo.com, was by far, the most beneficial to me. There were tons of different choices (early on in the game) and lots of detailed information and pictures (which are a must!).
2) Airbnb.com: I am starting to hear more and more about people using this site, however for our purposes (aka Key West Adventure 2015!) there really weren't many options. To be honest, I think they had maybe 3 or 4 rental properties for Key West.
3) Vacationrentalskeywest.com had a decent variety but I didn't find a home that suited our needs.
4) Towards the end, I got really desperate. I mean I was cheatin' the test 'cause I didn't study kind of desperate. I really was sweatin' it. So, I tried the good-ole' Craigslist. Besides most postings hardly giving a lick of information, they all sounded completely sketchy and too good to be true. One person I was corresponding with had what looked like a magnificent home with all the trimmings for like $495 per night. After several back-and-forth e-mails, I realized that booking through that guy would be like playing with fire and our money and my dear trip just weren't worth risking it.
So back to vrbo I went.
Thirdly, you need to have a budget in mind. If you're renting a house, it's most likely that you're going with others, and the kind thing to do is find out what the people in your party are willing to pay. I sent out a group text regarding the prices of flights and what I was looking at for about how much per person per night the house rental would be. I did my best to keep everybody in the loop as much as I could so people could start saving accordingly. I found that $90ish per person per night is a good deal (could be a nice house, could be a mediocre house), $125ish per person per night is getting a pretty good house and you should plan for at least this much, $140ish and up is getting a really dang good house. My prices include the cleaning fees (almost all homes have them) and taxes and whatnot.
Regarding prices: Realize that some houses will require the full amount at the time of booking so be prepared to have the money at that time. Occasionally you'll come across a home that requires half the amount at the time of booking and the other half "x" amount of time before your trip.
Fourth, know what part of the island you want to stay. Know what you're going to want to do during your vacation so that you can find a home in the vicinity that fits your needs (or wants I should say). If you know you're going to participate in Key West's great nightlife, you'll want a house close to Duval St. Trust me, all the houses that are close to Duval, will advertise that. You'll see a lot of "Two blocks from Duval" and "Walk to Duval". If you are more interested in having an ocean view, know that you're probably going to be further away from Duval and the action of the island.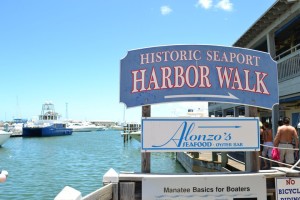 Lastly, know your group dynamics and realize this has a lot to do with how the sleeping arrangements of the house should be. In our group, we've got 2 single guys, 1 single gal, and 1 gal who's traveling sans-boyfriend, plus me and the hubs. I had to make sure that the guys each had their own bed and the gals each had their own bed. Most of the homes have a fold out sofa and the guys were willing to share a room, just not a bed so I had to make certain we had a room with twin beds. This was something I really had to pay close attention to. I would feel terrible if I had friends pay money for a trip I booked, only to be stuck in an uncomfortable sleeping arrangement. If you've got 3 or 4 couples, it'll be easy-peasy for booking.
(Another Pan FYI: Most homes will have either a hot tub or pool. Lots of homes will have a "shared pool". Know that this pool will most likely be close but not on site. A number of Key West vacation homes are owned by the same entity and so they offer a shared pool with multiple vacation homes. We luckily found a place with a private pool but that didn't matter to me. My philosophy is that if I'm in Key West, I want to be on the beach and not at the pool but not everyone agrees that.)
Have you ever rented a vacation home in Key West? Let me know your experience.
Best Travels, Pan