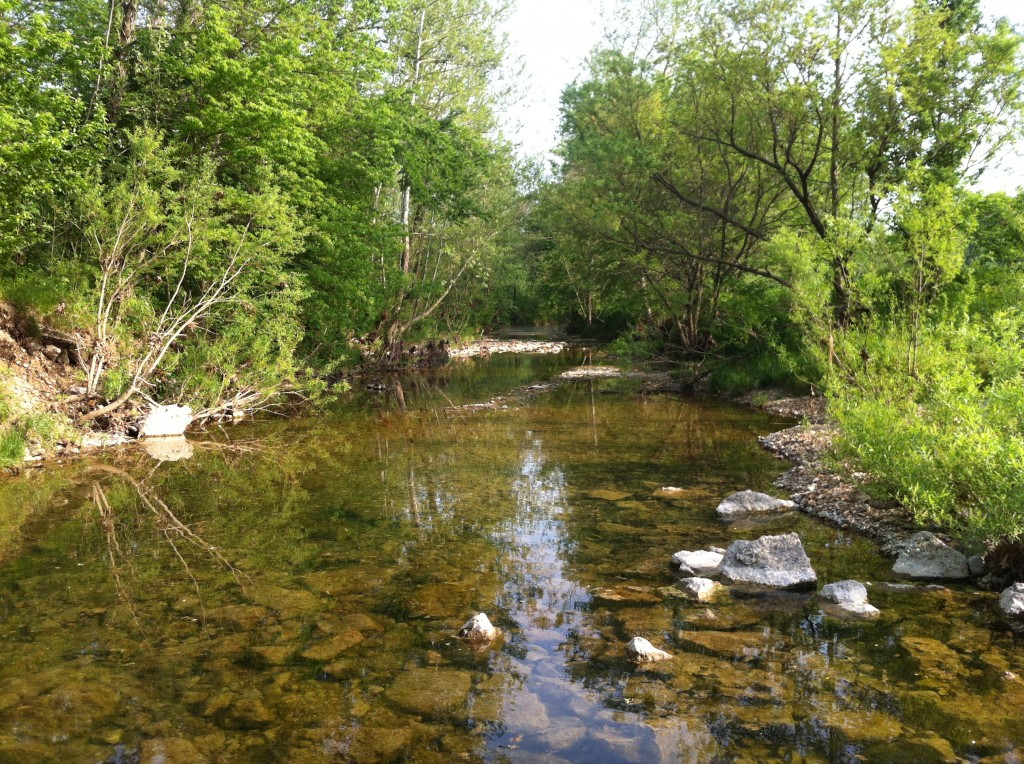 Some days I get to thinking. Nostalgia comes into the forefront of my mind and I'm whisked away to a different time.
I grew up off a gravel road out in the country on a small horse farm. During the summers, I remember waking up and heading outside first thing, eager to get the day started. I would hop on my 10 speed Schwinn and pedal up the road to my friend's house. Together, we would ride the gravel roads, skip rocks in the pond, play in the dirt, catch fireflies, or whatever else would keep us entertained for the day.
Hours, we would spend outside. No cell phones in our pockets. No need to rush home. No one worried about you, because there was just no reason to be back then. Sun up to sun down was spend outside playing.
There are days where I wish that for my children so much so that it makes my heart hurt. I know that times have changed so much that my kids will never get the luxury of being out from under my thumb, my kids will have to check in with Mom so much that it will be a bother, and they will have to be back home before sun down. That's just the reality of the world that we've come to live in.
This weekend, however, I felt like we got a chance to give Olivia just a small taste of the kind of country life that we know we want for our children.
On Sunday, after O woke up from her nap, there wasn't much left of our day but it was gorgeous and we knew we had to take advantage of it somehow. The Hubbs had a great idea to take O to a creek.
We drove up to Hartsburg and through the super-cute town, down a gravel road, until we found the perfect spot to play.
Just off Jemerson Creek Rd is a creek (I assume it's called Jemerson Creek??) that was perfect for a Sunday afternoon play day.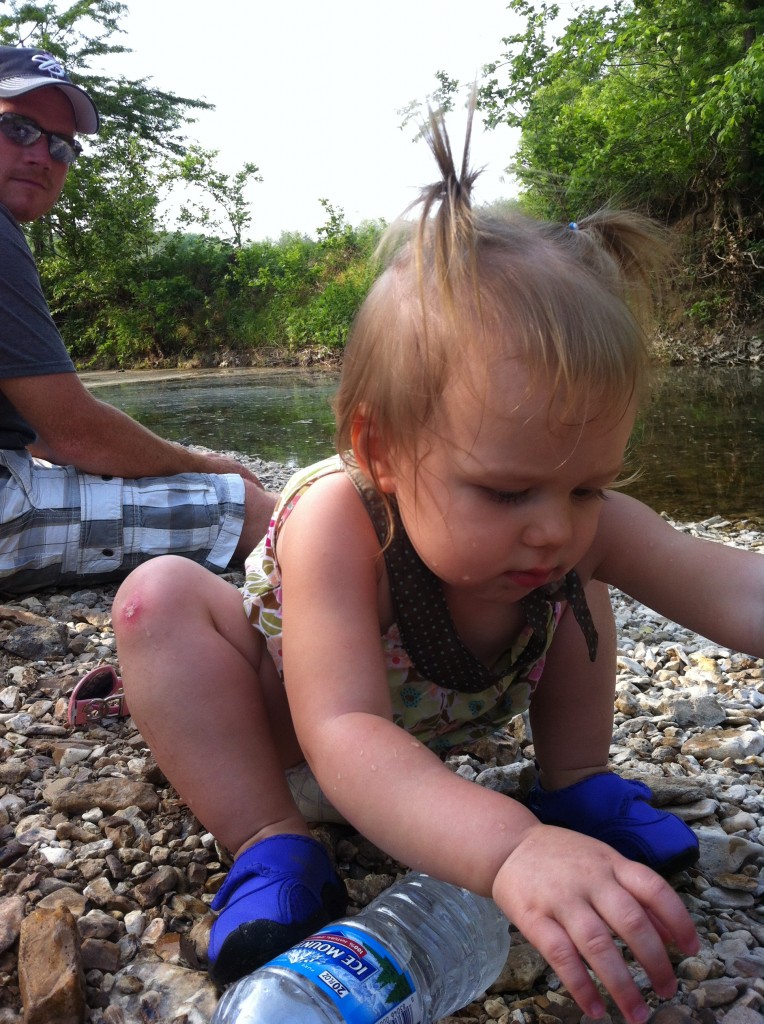 The water was much too chilly for my liking but it didn't seem to bother O in the least.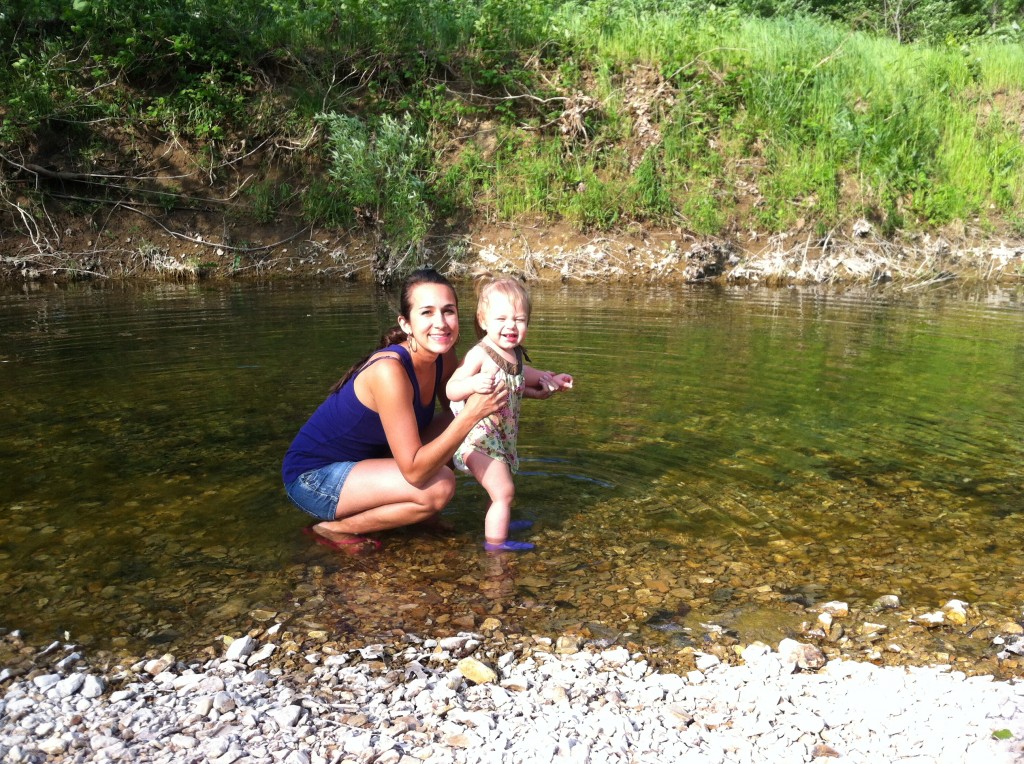 Of course, that didn't stop me from getting in to play with my little girl.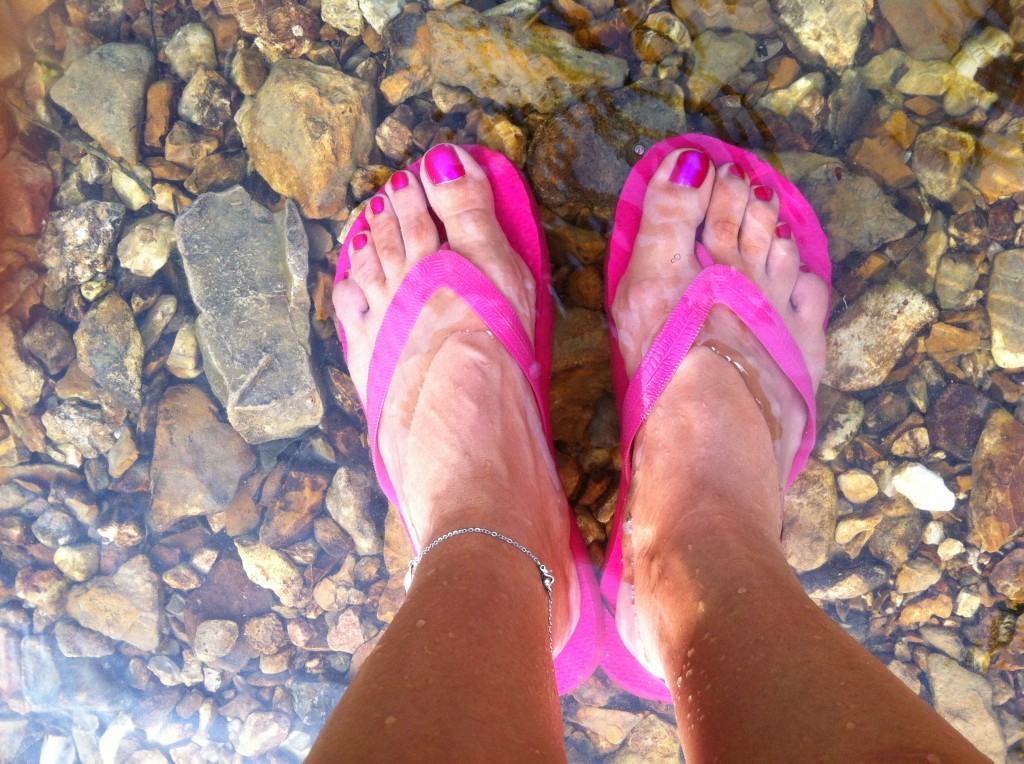 Aaaaahhhh. Gettin' 'em wet.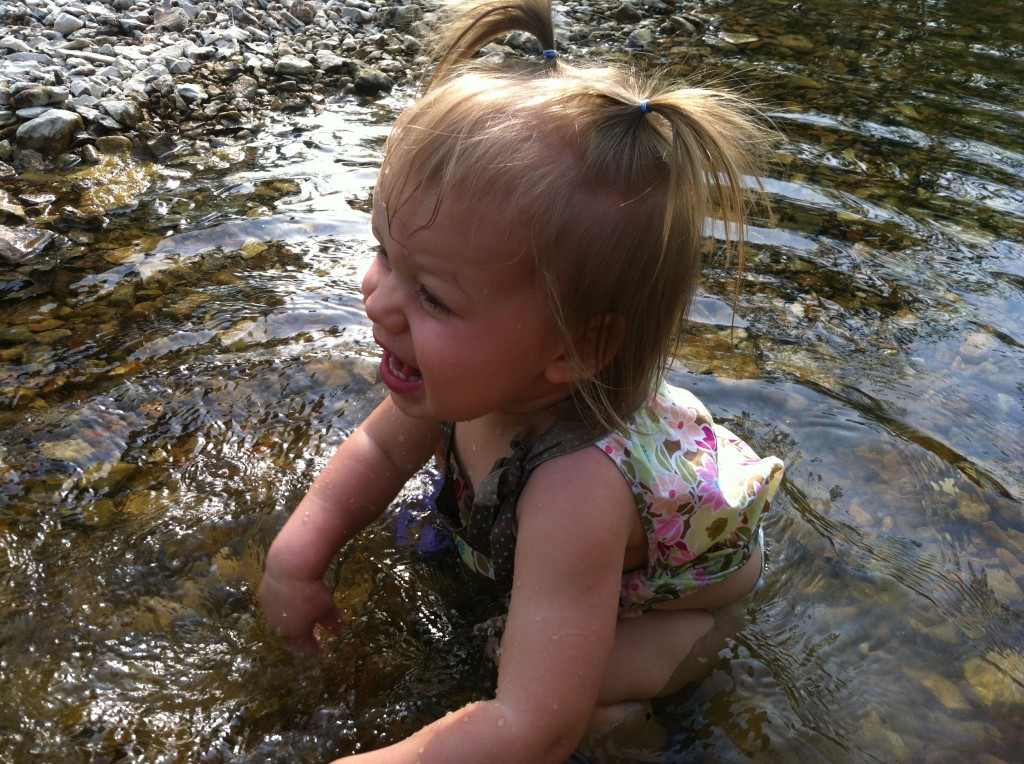 Olivia definitely had a blast. For that short while of the afternoon, I felt like she got to experience a little of what my childhood was like. Finding joy in the outdoors and freedom in the country.
This little creek has several great spots to stop at just off the gravel road.
Tell me, do you have any favorite little swimming holes?
Pan, The Gravel-Roadin' Guru